Neelini – Indigo or Indigofera tinctoria is used for the treatment of fever, liver and spleen disorders, rheumatoid arthritis, gout, gray hairs etc. The leaves promote hair growth. 
Neelini – Indigofera tinctorea
Botanica name- Indigofera tinctoria Linn.
Family – Fabaceae (Shimbi Kula)
Vernacular names
Names in different languages:
Hindi name- Neela
English name-Indigo, Indian Indigo
Telugu name- Nilimandu chettu, Aviri, Neela chettu
Tamil name- Neelam, Avuri, Amari
Malayalam name- Lita, Leela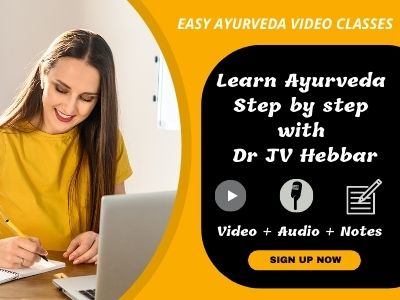 Sanskrit Synonyms
Tuttha – Blue colour of flower resembles copper sulphate
Nilini, Neeli, Neelika, Neelapuspa – Blue coloured flower
Asita, Shyama, Ranjani, Kali, Kaala, Kaalakeshi – Colours gray hair into black
Gramina, Gramya,
Anjanika, Daka, Puccha, Tooni,
Vishodhini – cleansing, useful in Virechana treatment
Bharati, Bhara vahini
Shree Phalika, Shri Phali, Maha Phala, Mocha, Madhuparnika, Rangapatri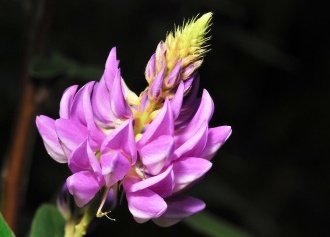 Classical categorization
Charaka Samhita – group of herbs used for Virechana, Charaka Sutrasthana 2nd chapter
Kaiyadeva Nighantu – Oshadhi Varga
Bhavaparaksha Nighantu, Dhanvantari Nighantu – Guduchyadi Varga
Raja Nighantu – Shatahvadi Varga
Major chemical Constituents
A galactomannan from seed; Apigenin, Indigotin, Kaempferol, Tutetion, rotenoids deguelin, dehydrodeguelin, rotenol, rotenone, tephrosin and sumatrol from various parts of plant.
Properties
Guna (qualities) – Laghu – light to digest, Rooksha – dryness
Rasa (taste) – Tikta – bitter
Vipaka- Katu – Undergoes pungent taste conversion after digestion
Veerya – Ushna – Hot potency
Effect on Tridosha – Balances Kapha and Vata Dosha.
Part used- root, whole plant
Dosage- Powder 3-5 g , decoction 50-100 ml
Sanskrit verse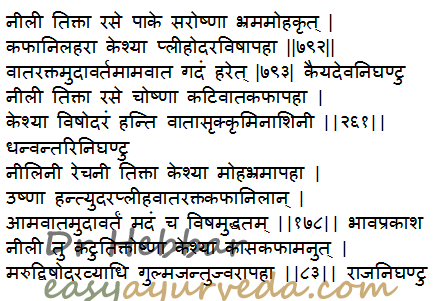 Uses, indications
Indigofera tinctoria medicinal uses:
Sara – induces mobility, causes diarrhea, purgation, relieves constipation
Ushna – hot
Keshya – Improves hair strength, promotes hair growth
Vishahara – Anti toxic
Rechani – useful in Virechana – Purgation treatment
Indicated in:
Bhrama – Delusion, Dizziness
Moha – delusion
Pleeha – Disease of the spleen, Splenomegaly
Udara – ascites, enlargement of the abdomen
Visha – Toxic conditions, poisoning
Vatarakta – Gout
Udavarta – Bloating, gaseous distension of abdomen
Mada – intoxication
Gulma – Tumors of the abdomen
Jantu – worm infestation
Jwara – fever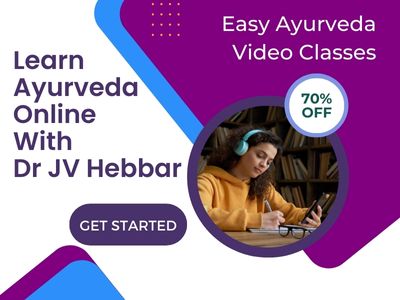 Indigofera tinctoria for hair:
Paste of leaves is applied on hair, 20 minutes before bath, to relieve gray hairs and to promote hair growth – trichogenous.
Neelini is used as an ingredient in many hair oils such as Neelibhringadi tailam, used in treating hair fall and grey hair problems,Neelini hair dye etc.
External application:
Leaf paste is applied externally to heal wounds quickly, also useful in case of insect bites and skin disorders with itching. It is also used in treating scorpion bites.
Effect on digestive system:
It relieves constipation, useful in rheumatoid arthritis, ascites, splenomegaly, liver disorders. It is a very good liver tonic.
Effect on respiratory system: Because it balances Kapha and Vata Dosha, it is useful in cough, cold, bronchitis, rhinitis, asthma. Leaves, root and stem are expectorant,
Effect on musculo-skeletal system: useful in gout, rheumatoid arthritis, osteo-arthritis. Relieves pain and inflammation of joints, improves flexibility.
Use in rabies:
The leaf paste is applied over the dog bite site.
Upon dog bite, 50 ml of juice extract is mixed with equal quantities of milk and administered in the morning to relieve hydrophobia. (Reference: Dravyaguna Vijnana, PV Sharma).
Side effects
Neelini Side effects:
It is best avoided in diarrhea.
It is safe to use during the lactation period and in children.
Seek medical advice for its usage during pregnancy.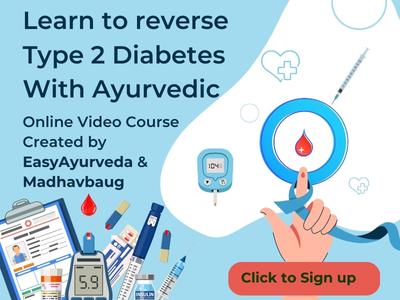 Interaction with medicines, supplements
Can this be used while taking Homeopathic medicine?
Yes. This product does not react with homeopathic medicine.
Can this medicine be continued while taking supplements like multivitamin tablets, Omega 3 fatty acids etc?
Yes. Generally, this product goes well with most dietary supplements. However, if you are taking more than one product per day, please consult your doctor for an opinion.
With western medicines
Seek your doctor's advice if you are taking this product along with other western (allopathic / modern) medicines. Some Ayurvedic herbs can interact with modern medicine.
If both Ayurvedic and allopathic medicines are advised together, then it is best to take Allopathic medicine first, wait for 30 minutes and then take the Ayurvedic medicine.
Ayurveda medicines
Ayurveda medicines with Indigo as ingredient:
(Click on the medicine name to learn more about it)
Aravindasavam –  Ayurvedic medicine used in children to improve digestion, body weight and strength.
Neelimuladi Gulika –  Used in the Ayurveda treatment of fever.
Neelibhringadi Oil –  used for improving the quality of hair, to treat split hairs, premature graying and baldness.
Gorochanadi Gulika – used in Ayurveda treatment of fever, pneumonia, cough, cold etc.
Chemparuthyadi Keratailam – a traditional herbal oil, used in the Ayurveda treatment of skin diseases.
Maha Panchagavya Ghrita – used for the treatment of fever, epilepsy, fistula, inflammation, piles, etc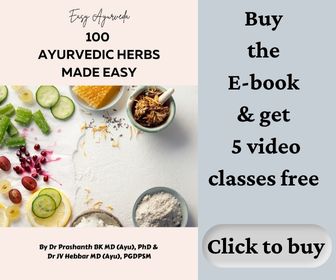 Research
Antihepatotoxic Effect – Researchers from Department of Zoology, Annamalai University, Tamil Nadu conducted antihepatotoxic efficacy test of aqueous extract of Indigofera tinctoria (250, 500 mg/kg body weight) against paracetamol induced liver damage in rats. Rise in serum levels of aspartate aminotransferase (AST), alanine aminotransferase (ALT), alkaline phosphatase (ALP), ?-glutamyl transpeptidase (GGT), lactate dehydrogenase (LDH), bilirubin, cholesterol, lipid peroxidation (LPO), superoxide dismutase (SOD), catalase (CAT), reduced glutathione (GSH) were analyzed during the study. Histopathological changes of liver samples were compared with respective controls. Significant antihepatotoxic efficacies of the Indigofera tinctoria extracts were reported.
HPTLC Study of methanolic extract.
Nephroprotective activity – Research conducted by department of Pharmacology (Gunapadam), Govt. Siddha Medical College, Chennai conducted a study on Kidney toxicity. Water decoction of leaves of Indigo, in a dose of 500 mg/kg  was given in Cisplatin induced renal damage in rats was studied. Nephrotoxicity was induced in wistar albino rats by intraperitoneal administration of Cisplatin 5mg/kg. The results were determined using serum creatinine and blood urea and change in body weight as indicators of kidney damage. The decoctions significantly decreased the cisplatin induced nephrotoxicity. Remarkable changes were observed in body weight, serum creatinine and urea levels. It was observed that the trial drug significantly protected the kidneys from injury. It possesses significant nephro-protective activity against cisplatin induced renal damage.
Indigo as antidote
In case of over-dosage of Arka – Calotropis procera / gigantea, leaf juice extract leaves of Neelini are crushed and juice is extracted. It is administered in a dose of 10 ml, two times a day.
Sthanika Karma (Systemic Action)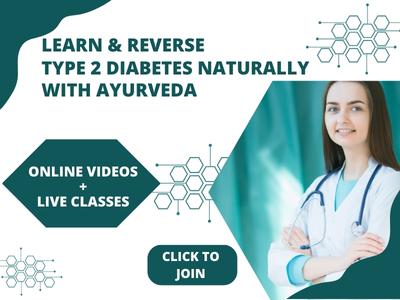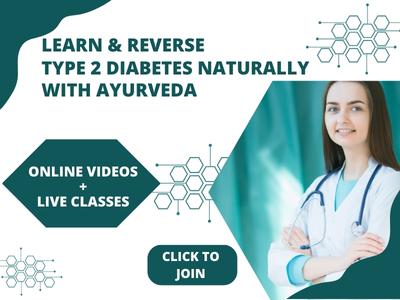 External Application – It has scraping action, its seed powder can be used as Collyrium in cataract. As it helps to reduce pain, it is indicated in hemorrhoids, rheumatic complaints etc. Promote wound healing. Indicated in various skin conditions like vitiligo etc. Anti poisonous. Indicated in Visapra (erysipelas). Promote hair growth and prevent premature graying of hair.

Internal administration –
Nervous System – Stimulate nervous system, Indicated in giddiness, fainting etc.


Digestive System – Helps for easy bowel movement, liver stimulant. Helps to reduce colic pain (Sulaprasamana). Indicated in worm infestation, constipation, Autoimmune rheumatic disorders, Ascites, indigestion, Hepato and splenomegaly, Abdominal cramp, worm infestation etc.

Circulatory System – it helps to purify blood, good for the heart. Indicated in generalized swelling, vata rakta (Gout / Rheumatoid arthritis).

Respiratory System – Pacify Kapha dosha. Indicated in cough, breathing difficulties, and pulmonary edema.

Excretory System – it has diuretic action its root decoction is indicated in urinary calculus and painful micturition.

Satmikarana – Indicated in various poisonous conditions.
Tvak (Skin) – Indicated in skin diseases
Tapakrama – Indicated in fever due to poison, (Vishamajvara)