Shallaki – Boswellia serrata is a famous herb used mainly for the treatment of osteo-arthritis and muscular pains. It is widely used as a substitute to modern pain killer medicines. It also possesses promises on cancer treatment.
Botanical names- Boswellia serrata Roxb, Olibanum indicum.
Family- bursuraceae (guggulu kula)
Vernacular names
Names in different languages:
English name- Indian Olibanum tree, Gum is called Indian frankincense, Boswellia gum
Hindi name- Salay, Salai
Marathi name – Salai
Telugu name- Andugum chettu, Gum is called Anduga Banka, Kunduru Guggilammu, Sanibrani, Paraginsavani, Phirangi, Anduga, Guggilamu
Kannada name- Madi
Malayalam name – Salayi, Salai, Kunturukkam, Samprani, Parangi, Mukundam
Gujarati name – Salode, Dhupado
Tamil name -Paraginavani, Parankisampirani, Parangi, Attam
Telugu name – Pamragisamvrani
Arabic – Bastaj, Kundur, Luban
Bengali name – Kundur, Laban, Salai
Bombay – Salai, Salaphali, Salayudhup, Salga, Guggula
Urdu name – Kundur, Lobana
Uriya – Loban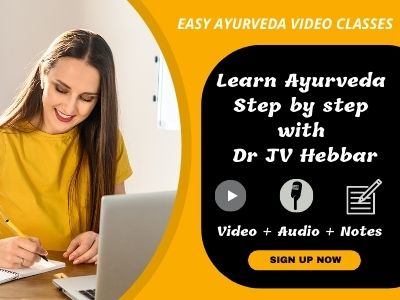 Sanskrit synonyms
Shallaki, Suvaha, Vallaki, Sara, Maheruna, Kunduruki, Vallaki, Hlada, Ashwamutri, Maherana,
Gajabhakshya – Its leaves are eaten by elephants
Surabhi – The gum resin has good odor
Susrava, Bahusrava – having gum resin
Vanya – Grows wild
Mocha – Sallaki releases exudate
Bahusrava – Sallaki releases profuse quantity of exudate
tyasraphala – Fruit of Sallaki is trigonus
Hladani – It pleases the mind because of its aroma
Surabhisrava -Exudate of Sallaki has aroma
Maherana – Sallaki has eaten by Elephants
The term Kunduru is used to indicate resin. Its Sanskrit synonyms are –
Mukunda, Sugandha, Kunda.
Interpretation of synonyms
Kunduruki – appears like kunduru
Gajabhaksya – elephants consume its leaves
Maheruna – looks very beautiful
Rasa – has good taste
Shallaki – it is to be consumed more because of its good taste
Surabhi -aroma is really good
Suraha- aroma carried by air in all direction
Habitat
Punjab region of India and Pakistan
Morphology
Habit- A deciduous middle sized tree.
Bark- Ash-coloured, peeling off in thin flakes, young shoots and leaves pubescent.
Leaves- Compound, leaflets are opposite, sessile, Variable in shape, ovate or ovate lanceolate, usually in equilateral and obtuse, crenate-serrate; more or less pubescent, base in acute, rounded.
Inflorescence- Axillary raceme
Flowers- Calyx pubescent outside lobes broadly triangular-ovate, Petals are 5 mm long, ovate, stamens are inserted at the base of and annular crenate disk.
Fruits- Drupe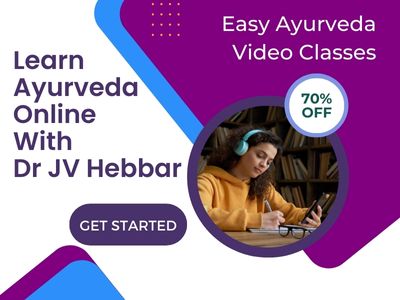 Useful part- Niryasa (Exudate)
Market samples will have hardened, opaque or translucent tears of greenish white, golden yellow or light brown color, occurring in various sizes. The shape ranges from round and club shaped to typical stalactite. On breaking becomes short pieces exposing a shining glossy surface. It has got turpentine like odor, tastes astringent.
Chemical composition
Boswellia Serrata Chemical composition:
Bark B- sitosterol, Glucosides
The resin consists of monoterpenes, diterpenes, triterpenes, tetracyclic triterpenic acids and four major pentacyclic triterpenic acids i.e. β-boswellic acid, acetyl-β-boswellic acid, 11-keto-β-boswellic acid and acetyl-11-keto-β-boswellic acid.
Classical categorization
Sallaki – Classical categorisation
Charaka – Pureesha virajaniya – Group of herbs that impart natural colour to feces
Sushruta- Rodhradi gana, Eladi Gana (gum)
Vagbhata – Gum – Eladi Gana, Rodhradi Gana,
Bhavaprakasha – Vatadi Varga (Bark), Karpooradi Varga (resin)
Varieties
According to Yunani system of medicine, based on Aakrati and Varna – Kunduru is of five types.
Nara Kunduru – red, yellow, round
Mada Kunduru  – pale color, in bigger pieces
Gola Kunduru
Kishara kunduru – shape of parpati
Dukaka Kunduru – in powder form
Variety: Boswellia floribunda is also used in the name of Kunduru
Medicinal properties
Boswellia serrata medicinal properties:
Guna (qualities) – Laghu – light to digest , Rooksha – Dryness
Rasa (taste) – Kashaya (astringent), Tikta – (bitter), Madhura – (sweet)
Vipaka- Katu – Undergoes pungent taste conversion after digestion
Veerya – Sheeta – Coolant
Effect on Tridosha – Balances Kapha and Pitta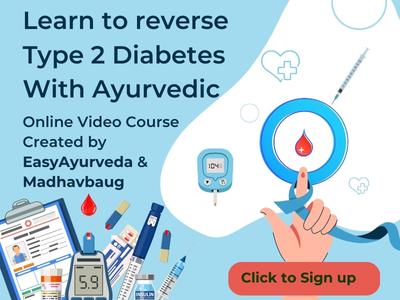 Systemic classification
Division – Angiosperm
Sub division – Dicotyledon
Class – Polypetallae
Subclass – Discflorae
Order – Geraniales
Family – Burseraceae
Part used, dosage
Part used- Bark, gum
Dosage– bark decoction 50-100 ml
Gum 1-3 g
Substitute
Boswelia carteri
Boswellia frereana
Adulterants
Garuga pennata
Sanskrit verse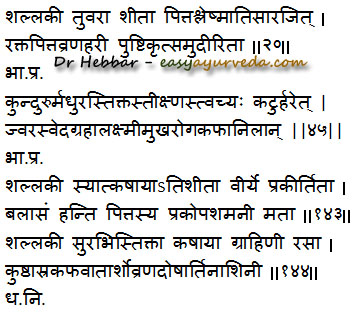 Boswellia uses
Bark –
Pushtikrut – improves nourishment
Grahi – absorbent, useful in diarrhea, IBS
Indicated in –
Atisara – diarrhea, dysentery
Raktapitta –Bleeding disorders such as nasal bleeding, heavy periods, etc
Vrana – Ulcers, wounds
Kushta – Known to cure skin diseases
Asra – blood disorders such as abscess, skin disorders, bleeding disorders such as menorrhagia, nasal bleeding etc.
Arsha – hemorrhoids
Vranadoshahara – cleanses wounds
Shoola – Pain
Resin:
Madhura – sweet
Katu – Pungent
Tikta – bitter
Teekshna – strong, piercing
Tvachya – good for skin
Indicated in –
Jwara – fever
Sweda – excess sweating
Graha, Alakshmi – psychological disorders
Mukharoga – oral disorders
Boswellia serrata extract is extensively used for treating osteoarthritis of the knee. It relieves pain and improves joint mobility and flexibility. It is also used for treating rheumatoid arthritis.
It is indicated in treating asthma, ulcerative colitis, Crohn's disease etc.
Sallaki in Samhita texts
According to Charaka Samhita
Sallaki is explained in the part written by Dradhabala. He has categorized it as Shirovirechaneeya, cleansing nasal therapy and Pureeshvirajaneeya
According to Sushruta Samhita
Sushruta has cited it as stambana – i.e. anti diarrhoeal. Also considered under Eladigana, kashayaskanda, Lodhradigana.
He has mentioned its use in cough, asthma, blood in stool, pain in the region of bladder etc.
According to Astanga Hradaya
Sallaki can be used in mrudhu kind of smoke, for shaman type of doomapana and also in ulcers after suturing.
The use of the Niryasa is mentioned widely by the Yunani Hakim's. The use of kunduru is also explained by them.
Shodala has said that Sallaki can be used in diabetes and pain in vrashana.
Bhavamishra in Bhavaprakash Nigantu has mentioned uses therapeutically – in chronic and deep wounds, is gandamala, granthi, Sandhivata, Asthishosham rickets and in foul breath.
According to Priya Nigantu – Sallaki is used especially in yoni roga and Dhupanartha.
Medicines with Shallaki
Market available products with Sallaki –
Many companies manufacture capsules with Shallaki extracts Viz, Gufic, Himalaya, Herbal Hills, Dr Wadke etc.
Amway Nutrilite manufactures Glucosamine Hcl With Boswellia. Glucosamine is an amino protein used in relieving inflammation of joints. This along with Boswellia relieves pain and inflammation.
Bipha manufactures Salai guggul extract in the name of Aikout tablet.
Ayurvedic medicines with Salai Guggul ingredient:
Jirakadi Modak – used for treatment of diseases of digestive tract such as dyspepsia.
Arthronav Liniment, Inflanil oil – used for external application to relieve pain and inflammation
Boswellia serrata essential oil
Also called Frankincense Oil – is used in aromatherapy.
It is used for palm inhalation. Put a few drops of the oil into your palm, rub gently and inhale. It is said to improve mind clarity and concentration.
It is also advertised to add the essential oil to skin cream to improve skin cream's efficacy.
The oil is also used for massage.
For oral consumption,  1-2 drops of this oil is added to 8 ounces of water or to a tablespoon of honey and consumed. Orally, it is used for the treatment of low digestion strength. It has potential to treat ovarian cancer (research)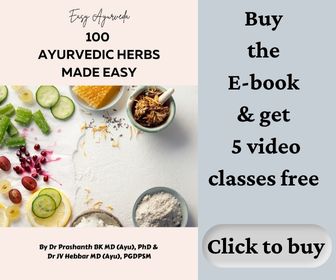 Side effects
Boswellia serrata Side effects:
Shallaki extract capsules cause gastric irritation. Hence, people with sensitive stomach or gastritis find it difficult to take the capsule. However, as per my experience, when compared to Guggulu capsule, the gastric irritation found with Boswellia is less and is better tolerated than Guggulu capsules.
Such people can take it just 5 minutes after food to lessen the gastric irritation.
Shallaki capsule can be taken during lactation and in children. Seek medical guidance for its use during pregnancy.
The Frankincesne oil or the essential oil can be taken orally, but make sure that the essential oil is genuine and not synthetically produced chemically scented / perfume material.
While applying externally, just put a drop on the forearm skin and rub and watch for any adverse allergic reaction. If you find any, consult your doctor immediately.

Interaction with medicines, supplements
Can this be used while taking Homeopathic medicine?
Yes. This product does not react with homeopathic medicine.
Can this medicine be continued while taking supplements like multivitamin tablets, Omega 3 fatty acids etc?
Yes. Generally, this product goes well with most dietary supplements. However, if you are taking more than one product per day, please consult your doctor for an opinion.
With western medicines
Seek your doctor's advice if you are taking this product along with other western (allopathic / modern) medicines. Some Ayurvedic herbs can interact with modern medicine.
If both Ayurvedic and allopathic medicines are advised together, then it is best to take Allopathic medicine first, wait for 30 minutes and then take the Ayurvedic medicine
Shallaki for herbal smoking
As per Charaka Samhita Sutrasthana 5/19-20, Shallaki is used as an ingredient for Dhumapana – medicated herbal smoking.
Being a scented gum resin, Shallaki is used in many Ayurvedic herbal smoking combinations (Dhumapana). It is used as a base along with many other herbs. Read more about Ayurvedic Herbal smoking
Research
Anti inflammatory activity
Effect on diabetes, liver enzymes and lipid levels
Boswellia sacra essential oil induces tumour cell-specific apoptosis and suppresses tumor aggressiveness in cultured human breast cancer cells Research
Grades of resin
According to modern system four grades of gum-resin
Superfine Grade – is translucent, very light yellow in color free from bark and other impurities
Qualities I – is brownish yellow, less translucent and free from bark and impurities
Qualities II – is brownish, semi translucent and may have some impurities
Qualities III – is dark brown, opaque and with impurities
Sthanika Karma (Systemic Action)
External – It has Anti inflammatory, Analgesic, wound cleansing and healing, Anti microbial properties. Good for eyes. External application of its hot paste can be used in Joint disorders, Goiter, Lymph node enlargement, pain in the flanks, diabetes carbuncles etc. Collyrium prepared out of Sallaki with honey is indicated in eye diseases. Facilitate movement of vata dosha in normal direction.
Nervous System – Act as a nervous tonic
Digestive System – Carminative, digestant, absorbent. Can be used as a mouth freshener. Indicated in Diarrhea, Loss of appetite, Abdominal distension, Malabsorption syndrome, Hemorrhoids etc.
Circulatory System – Good for heart, Styptic. indicated in bleeding disorders.
Respiratory System – In Chronic Cough, Breathing disorders etc. it can be used for Herbal smoking, which helps to expel out vitiated kapha dosha.
Excretory System – increases urine production. Indicated in puyameha (Pus in urine, Calculi, and in dysuria
Reproductive system – Aphrodisiac. Indicated in reduced semen quality, Leukorrhea etc.
Skin – Indicated in Skin disorders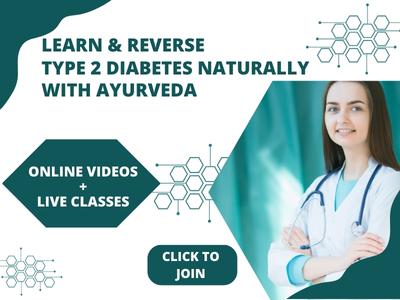 Satmikarana –Has rejuvenative action, Promote strength. Indicated in general debility

Tapakrama – Indicated in fever