Oma is called as Yavani in Ayurveda. It is a famous Indian spice. Commonly available throughout India. It is used extensively in digestive diseases.
Family – Umbelliferae (Satapushpa kula)
Botanical name – Carum copticum / Trachyspermum ammi
Vernacular names, Sanskrit synonyms
Hindi name – Ajavan, Ajwain, Ajvain, Ajamaayan, Javaayin, Jabaayan, Ajavaam, Ajovaam
Telugu name – Vamu, Omami, Omasu, Oma
Gujarati name – Ajamo, Ajamaa, yavaan, Javaain
Punjabi name – Jabain
Kannada name – Oma, omada kalu
Bengali name – Yamaarni, Yavuyaan, Yoyaan, Jovaan
Malayalam name – Omam
Tamil name – Amam, Aman, Omam, Ajamo
Arabic name – Kyunulmuluki
Farsi name – Nanakhaha
English name – Carom seeds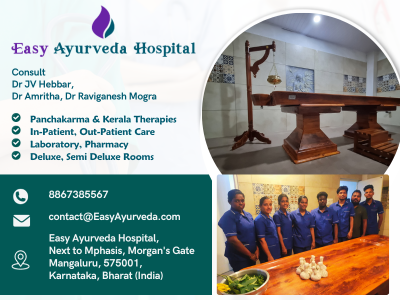 Sanskrit Synonyms:
Ajamodika, Deepyaka, Yavanaka, Brahmadarbha, Yavasahva, Deepai, Bhumikadambaka, Teevragandha, Yavagraja, Yavanika, Brahmadarbha
Yavasahavaya
Ugragandha – has strong odor
Bhutika – Yield more fruits
Classical categorization
Charaka Samhita – Shulaprashamana – herbs that relieve colic pain
Bhavaprakasha Nighantu – Haritakyaadi varga
Kaiyadeva Nighantu – Aushadi varga
Dhanvantari Nighantu – Shatapushpadi varga
Raja Nighantu – Pippalyaadi varga
Shodala Nighantu – Shatapushpaadi varga
Ajwain Water Remedy For Bloating And Stomach Ache
Morphology, Distribution
Morphology
Trachyspermum ammi is an erect profusely branched annual herb growing up to 60 – 90 cm tall. Flowers are white and small. Leaves are pinnate, with a terminal and 7 pairs of lateral leaflets. Fruits are ovoid, aromatic and grayish brown.
Distribution: It is cultivated extensively throughout India.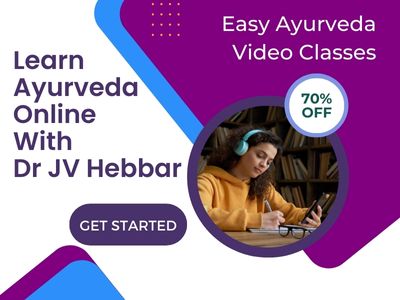 Medicinal qualities
Guna (qualities) – Laghu (light to digest), Rooksha (dry), Teekshna (piercing, enters deep tissues)
Rasa (Taste) – Katu (pungent), Tikta (bitter)
Vipaka (taste conversion after digestion) – Katu (pungent)
Veerya (potency) – Ushna (hot)
Effect on Tridosha – Kaphavatahara – balances Kapha and Vata, increases Pitta.
Chemical constituents
Essential oil contains Thymol
Seeds contain Sulphur, thymol, thymine, quercetin – 3 – rutinoside
Yavani benefits
Pachani – digestive
Ruchya – improves taste
Deepani – improves digestion strength
Shukrahara – decreases semen
Shulahara – useful in abdominal colic pain
Useful in the treatment of
Udara – ascites
Anaha – bloating
Gulma – Abdominal tumor, bloating
Pleeha – splenomegaly
Krumi – worm infestation
Vishamaya – toxic conditions, poisoning
Shula – abdominal colic pain
Remedies
Paste of ajwain fruits is applied externally over the abdomen to relieve colic pain.
For asthma – hot and dry fomentation of fruit is applied externally over the chest.
Ajwain seeds are used with fennel to treat bloating (a)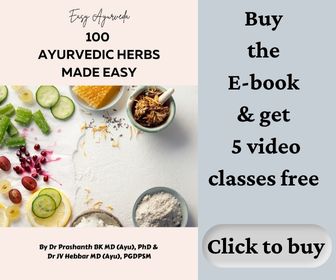 Pharmacological activities
Trachyspermum ammi possess antifungal, antioxidant, antimicrobial, antinociceptive, cytotoxic, hypolipidemic, anti-hypertensive, antispasmodic, broncho-dilating actions, anti lithiasis, diuretic, abortifacient, antitussive, nematicidal, anthelmintic and antifilarial activities
Side effects, part used, dosage
Oma side effects:
It is best to avoid oma in people with oligospermia / male infertility.
Part used: Fruits
Dosage:
Fruit powder – 1 – 3 grams
Oil – 1 – 3 drops
Distillate (Ajamoda arka) – 5 – 10 drops
Decoction – 15 – 30 ml
Interaction with medicines, supplements
Can this be used while taking Homeopathic medicine?
Yes. This product does not react with homeopathic medicine.
Can this medicine be continued while taking supplements like multivitamin tablets, Omega 3 fatty acids etc?
Yes. Generally, this product goes well with most dietary supplements. However, if you are taking more than one product per day, please consult your doctor for an opinion.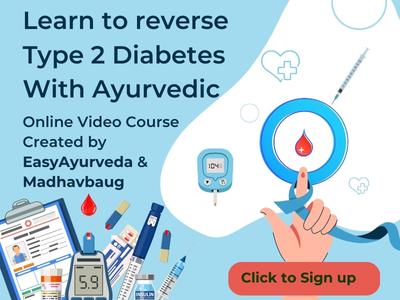 With western medicines
Seek your doctor's advice if you are taking this product along with other western (allopathic / modern) medicines. Some Ayurvedic herbs can interact with modern medicine.
If both Ayurvedic and allopathic medicines are advised together, then it is best to take Allopathic medicine first, wait for 30 minutes and then take the Ayurvedic medicine.
Ayurvedic medicines
Yavani Shadava Churna – useful in indigestion, anorexia, hemorrhage, etc
Sarpagandha Ghan Vati – useful in insomnia, high BP etc.
Lohasava – useful in anemia, fistula, liver and spleen related disorders.
Systemic Action (Sthanika Karma)
External – Analgesic, Anti microbial, Anti poisonous and Anti inflammatory in nature. External application of oil and paste are indicated in Animal poisoning, inflammatory skin diseases etc. Water boiled with its seed can be used for cleaning the wounds. In abdominal distension seed paste can be used to apply the abdominal area.
Digestive System – Improve taste, Carminative, Digestant, Facilitate movement vata dosha in proper direction, Indicated in colic pain, Helminthiasis, Low digestive strength, Loss of appetite, Splenomegaly, Phantom tumor etc. Especially indicated for Krimi chikitsa (Amkusha krimi / Hookworm infestation)
Circulatory System – Cardiac stimulant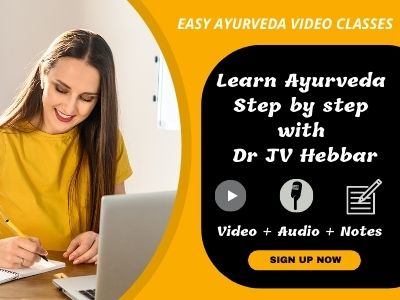 Respiratory System – Pacifies kapha dosha, In Asthma, Chronic cough its powder can be used for internal administration as well as for herbal smoking. This helps to expels the vitiated kapha dosha.
Excretory System – Indicated in Dysuria. Stimulates urine production.
Reproductive system – Reduces sperm count, Reduces breast milk production, Uterine stimulant. Indicated in post delivery care.
Tvak – Indicated in skin diseases
Tapakrama – Indicated in Sita jvara
Satmikarana – Anti poisonous, Indicated in chronic Ahiphena poisoning