Shireesha is an important anti-poisoning herb of Ayurveda. Its use is even indicated in snake bite poisoning. It grows into a big tree, usually found in road sides of Southern India.
Botanical name: Albizia lebbeck, Mimosa lebbeck
Family: Mimosoideae (Simbi kula / Babbula upakula)
Vernacular names, Sanskrit synonyms
Hindi name – Siris
English name – lebbeck, lebbek tree, flea tree, frywood, koko and woman's tongue tree
Telugu name – Dirisena chettu
Tamil name – Vegiai
Kannada name – bage mara
Malayalam name – Vaga
Punjabi name – Siri, Shari
Gujarati name – Sarsado
Bengali name – sirosh
Marathi name –Siras
Sanskrit Synonyms:
Kapitana – Flowers are yellowish in color and resemble the color of Monkey
Mrudupushpa – Flowers are soft|Mandila – Useful in many diseases like kasa
Shukapirya, Shukapushpa – flower resembles bird beak
Bhandi, Bhandira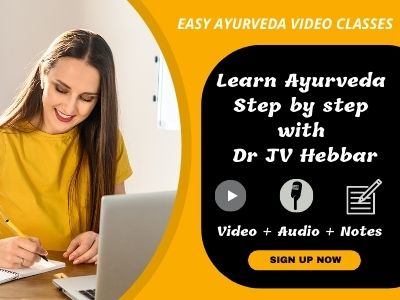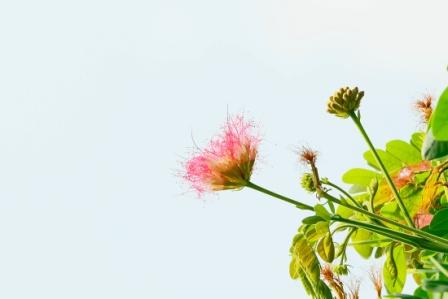 Classical categorization
Charaka Samhita –
Vishaghna – group of anti-poisonous herbs
Vedanasthapana – Analgesic group of herbs
Shirovirechana – group of herbs that are used to cleanse and detoxify sense organs and brain
Kashaya skanda – astringent group of herbs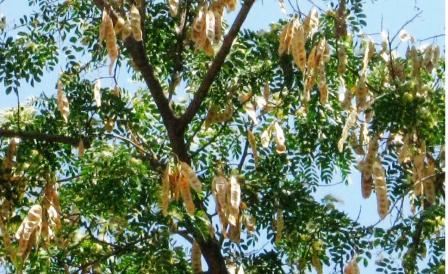 Sushruta – Salsaradi Gana
Vagbhata – Asanadi Gana
Distribution: It is quite commonly seen in all parts of India.
Morphology
Habit-Large unarmed deciduous tree grows 35 to 65 ft. in height.
Root-Tap root system goes much deeper.
Bark- Pale, young shoots glabrous, bark is fissured.
Stem-Branched, woody, cylindrical
Leaves- Compound, evenly pinnate, petiolate, stipulate, stipules are minute, leaflets are 3 to 9 pairs, opposite, sessile or sub-sessile, oblique, upper surface is green or mottled with white, under surface is lighter with unicostate reticulate venation
Inflorescence – Short stalked corymbose head. central flower is larger and old
Flower – complete, bisexual, fragrant, greenish yellow in color
Fruits – Leguminous pod
Seed – Non endospermic, brown in color
Useful part – Stem bark, and seed
Medicinal qualities
Guna (qualities) – Laghu (light to digest), Rooksha (dry), Teekshna (enters deep tissues, piercing)
Rasa (Taste) – Kashaya (astringent), Tikta (bitter), Madhura (sweet)
Vipaka (taste conversion after digestion) – Katu (pungent)
Veerya (potency) – Ishat Ushna – slightly hot.
Effect on Tridosha – Tridoshahara – It balances all the three Doshas
Pharmacological actions – Anti allergic, Analgesic, Anti inflammatory, Antioxidant, Anti spermatogenic
Albizia lebbeck uses
Of all the herbs that are useful to treat poisoning, Shireesha – Albizia lebbeck is the best.
Shothahara – relieves inflammation
Visarpaghna – relieves herpes, spreading skin disease
Kasahara – relieves cold and cough
Vranahara – brings about quick wound healing
Vishapaha – Useful in treating poisoning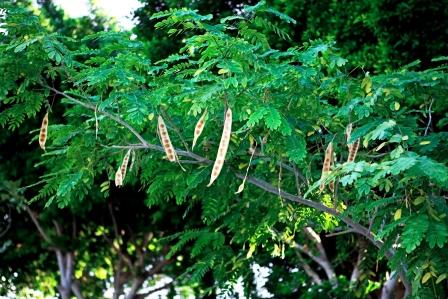 Varnya – Good for skin, improves complexion
Kushtaghna – Useful in skin diseases
Kandughna – relieves itching, pruritus
Twak Doshahara – detoxifies skin
Shwasahara – useful in Asthma, COPD, wheezing, breathing difficulty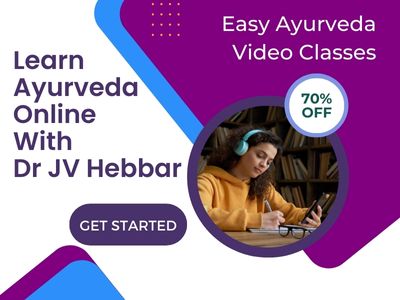 Part used, Dose, Research
Parts used –Bark, seeds, leaves and flowers of Albizia lebbeck are used for medicinal purposes.
Dose: Powder – 3 – 6 grams per day
Water decoction – 50 – 100 ml
Fresh juice – 10 – 20 ml
Substitute
Albizia marginate
Albizia odoratissima
Research:
Phytochemical screening and antimicrobial activity
Anti allergic activity
Ayurveda medicines
Ayurveda medicines with Shirisha ingredient:
Dashang Lepa – Useful in wounds, eczema etc.
Ayaskriti – useful in obesity, anemia, vitiligo etc.
Brihat Marichadi Taila – used in low back ache, spondylosis etc.
Devdarvarishta – Used in skin and urine disorders
Vajraka Thailam – used in sinus and abscess.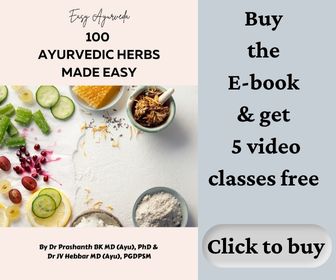 Usage in poisoning
Its flower is squeezed and juice is extracted. It is triturated with black pepper and sugar and is used for nasal instillation, and for oral intake in snake bites. (Charaka Samhita, Chikitsasthana 25th chapter)
Interaction with medicines, supplements
Can this be used while taking Homeopathic medicine?
Yes. This product does not react with homeopathic medicine.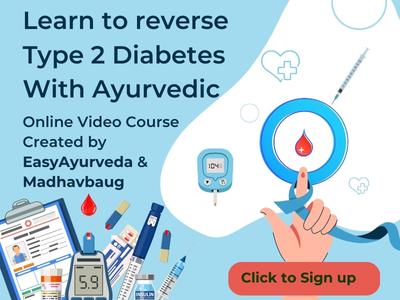 Can this medicine be continued while taking supplements like multivitamin tablets, Omega 3 fatty acids etc?
Yes. Generally, this product goes well with most dietary supplements. However, if you are taking more than one product per day, please consult your doctor for an opinion.
With western medicines
Seek your doctor's advice if you are taking this product along with other western (allopathic / modern) medicines. Some Ayurvedic herbs can interact with modern medicine.
If both Ayurvedic and allopathic medicines are advised together, then it is best to take Allopathic medicine first, wait for 30 minutes and then take the Ayurvedic medicine.
Sthanika karma (Action on different system)
External application – External application of seed paste has Anti inflammatory, Analgesics, Anti poisonous, and improves complexion. Can be used for Nasya and is good for eyes. Seed paste is indicated in inflammation of the lymph nodes. Bark paste is applied on skin to improve complexion. Decoction is used for gargling in tooth decay. Leaf juice is used as eye drops in eye diseases. seed powder is also used as Anjana. It is highly beneficial in various poisonous conditions.
Digestive system – Absorbent, overdose can cause vomiting.
Respiratory system – Pacifies kapha dosha. Indicated in cough and breathing disorders, rhinitis. Seed powder nasya is indicated in disorders of kaphaja origin. Flower juice along with pippali powder and honey can be given in Asthmatic conditions. Leha prepared out of it is also beneficial in such conditions.
Circulatory System – Anti inflammatory, Bark decoction is indicated in Visarpa, Cervical lymphadenopathy etc.
Reproductive System – For Aphrodisiac purposes and in oligospermia seed powder along with milk can be given. Flower is Sukrastambhaka in nature.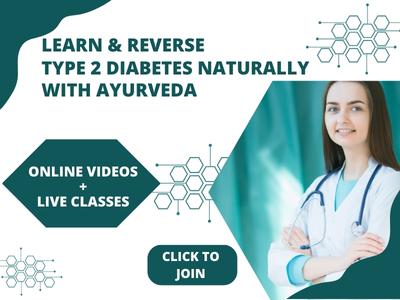 Satmikarana – Bark decoction and seed powder is indicated in all types of poisons.
Skin – Indicated in skin disorders