Bakuchi is an Ayurveda herb, very well known for its efficacy against skin diseases including leucoderma. Its botanical name is Psoralia corylifolia. It belongs to the Fabaceae family (Simbi Kula), Aparajita upakula.
Vernacular names, Sanskrit synonyms
English name – Psoralea seeds
Hindi name – Bavachi
Bengali name – Habuch
Telugu name – Bavanchalu
Tamil name – Karpokarishi
Malayalam Name: Karkokil
Sanskrit Synonyms:
Bakuchi – Balances Vata
Avalguja – Imparts colour and lusterto a person suffering from Switra
Krishnaphala – Has black colored fruits
Pootiphali – Fruits yield foul smell
Kushtaghni – useful in skin diseases.
Sasilekha – Seeds have white streaks
Switraghni – It cures Switra
Malayu – It destroys Switra
Somaraji
Suparnika – Plant possess beautiful leaves
Somavalli
Kalameshi – Fruits are black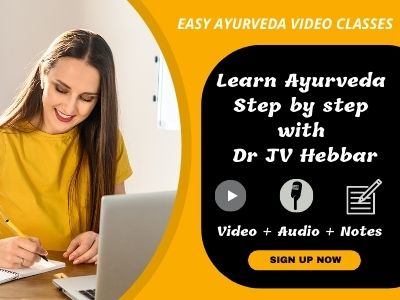 Classical categorization
Charaka Samhita – Tikta Skandha –group of herbs that has bitter taste.
Susruta – Not mentioned
Bh. Pr. Nighantu – Haritakyadi varga
Medicinal qualities, Effect on Doshas
Guna (qualities)- Laghu (light to digest), Rooksha (dryness)
Rasa (taste) – Katu (pungent), Tikta – Bitter
Vipaka – Taste conversion after digestion – Katu (pungent)
Veerya – Hot potency
Effect on Tridosha – Balances Kapha and Vata.

Therapeutic Indications
Switra, Kushta, Meha, Jwara, Krmi, Swasa, Kasa,Visa, Kandu
According to Bhojana Kutuhalam, The white variety of bakuchi is dry, aggravates pitta and vata and is heavy for digestion. It is bitter in taste and not wholesome for those suffering from abdominal disorder, causes grahani and hemorrhoids.

Psoralea seeds
Vishtambhahrut – relieves constipation
Ruchya – Improves taste, useful in anorexia
Sara – promotes natural movement of body fluids
Shleshmahara – balances kapha
Asrapittanut – Useful in bleeding disorders.
Hrudya – useful in cardiac disorders, acts as cardiac tonic
Shwasahara – Useful in dyspnoea, Asthma, Bronchitis and Chronic respiratory disorders.
Kushtaghna – Useful in skin diseases
Mehahara – Useful in urinary tract disorders and diabetes
Jwarahara – Useful in fever
Krumipranut – Useful in worm infestation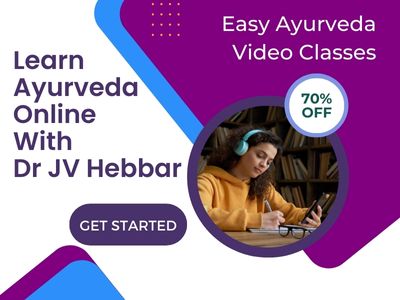 Bakuchi Fruit
Pittala – increases Pitta
Kushtahara – useful in skin diseases
Kaphanilahara – Balances Kapha and Vata
Katu (pungent)
Keshya – improves hair quality and luster
Tvachya – good for skin
Krumihara – relieves worm infestation
Shwasahara – Useful in dyspnoea, Asthma, Bronchitis and Chronic respiratory disorders.
Kasahara – Useful in cough and cold
Shothahara – relieves inflammation
Amahara – Relieves the state of indigestion at stomach and tissue level
Pandunut – Useful in anemia
Medha – improves intelligence
Ayushkama – Anti aging, Rejuvenative
Part used, Dosage
Part used: Bakuchi Seeds
Dosage: Seed powder – 1 – 3 grams per day in divided dose.
Chemical constituents
Isopsoralen (1), psoralen (2), bavachalcone (3), 4″, 5″-dehydroisopsoralidin (4), methyl 4-hydroxybenzoate (5), psoralidin (6), corylin (7). Reference
Habitat
Commonly grows in plain area and it is cultivated also.
Varities
Svwta Avalguja – Medya
Krisna Avalguja
Morphology
Habit – An erect annual herb. Trunks' straight branches are strong and elastic.leaves – Alternate, simple, covered with numerous black dots
Inflorescence – Axillary 10- 30 flowered racemose.
Flowers – Bluish purple in colour.
Fruit – A small blackish glabrous, ovoid or kidney shaped one seeded indehiscent legume
Seeds – Smooth, Small adhering to pericarp with an agreeable aroma
Ayurvedic medicines
Its immense skin benefiting quality makes it an essential ingredient in numerous traditional Ayurveda and proprietary herbal medicines.
Avalgujadi Lepam – Paste, used to apply externally in the treatment of Leucoderma.
Pancha Nimba Churna – Used in non healing wounds, psoriasis etc.
Mahamanjistadi kashayam – A very famous herbal decoction used in treating skin diseases and as a blood purifying medicine.
Somaraji oil – used for external application in eczema, dermatitis etc.
Khadirarishta – A very famous Arishta to purify blood and to treat skin diseases.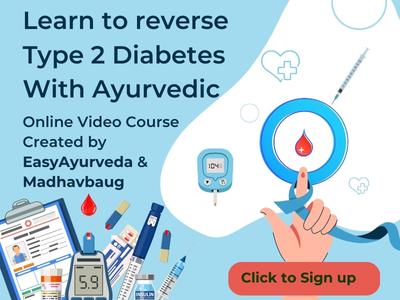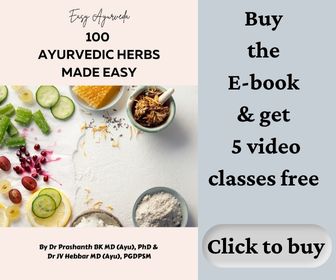 Bakuchi oil
Bakuchi oil is also known as babchi oil. It is applied externally to treat vitiligo patches. It is also called Babchi oil. It is applied to hair to treat gray hairs, scalp psoriasis, dry scalp skin and dandruff. Read more about Vitiligo treatment as per Ayurveda
Interaction with medicines, supplements
Can this be used while taking Homeopathic medicine?
Yes. This product does not react with homeopathic medicine.
Can this medicine be continued while taking supplements like multivitamin tablets, Omega 3 fatty acids etc?
Yes. Generally, this product goes well with most dietary supplements. However, if you are taking more than one product per day, please consult your doctor for an opinion.
With western medicines
Seek your doctor's advice if you are taking this product along with other western (allopathic / modern) medicines. Some Ayurvedic herbs can interact with modern medicine.
If both Ayurvedic and allopathic medicines are advised together, then it is best to take Allopathic medicine first, wait for 30 minutes and then take the Ayurvedic medicine.
Manufacturer:
Patanjali Divya Bakuchi Churna – manufactured by Patanjali Ayurved Limited.
Sthanika Karma (Systemic Action)
External Application – Antimicrobial, cleanses the wound and promotes wound healing, indicated in various types of skin disorders including mahakushta, Kushdra kushta etc. promote hair growth.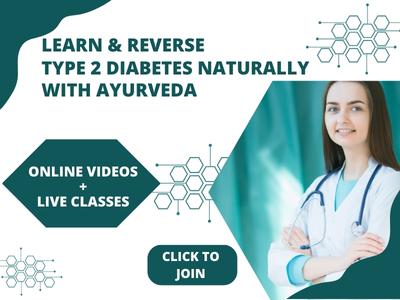 Internal administration-Nervous system – Strengthens the nervous system
Digestive System –Carminative, digestive, Anti microbial, Anulomana, Stimulate liver. indicated in loss of appetite, constipation, helminthiasis, (pinworm infestation) etc.
Circulatory system – Stimulate heart and blood vessels. indicated in edema
Respiratory System – Pacify Kapha dosha, indicated in cough and breathing difficulty
Excretory system – Indicated in Diabetes
Reproductive system – Aphrodisiac and stimulant. indicated in impotency
Skin – stimulate sweat gland, indicated in leucoderma