Palasha is a famous Ayurvedic herb, used since the times of Sushruta.
Palash tree has significant importance across various domains such as religion, medicine, tantric practices, furniture, decoration (gorgeous red colored flowers) and so on.
Introduction
Its botanical name is Butea monosperma,
belongs to Fabaceae family (Simbi kula).
Its leaves are used particularly in southern parts of India. Its leaves are used to prepare food plates.
The plant is appreciated for its best alkali yielding nature. It is termed as Kshara shreshta – superior among t`e natural alkalis. The leaves are used as plates to serve food and especially to prepare Panavali in temples where prasadam is served. The flowers are used to make Holi water to play in Holi festivals which is natural and safe; also does not cause irritation (allergic) and is believed to be a very good disinfectant too.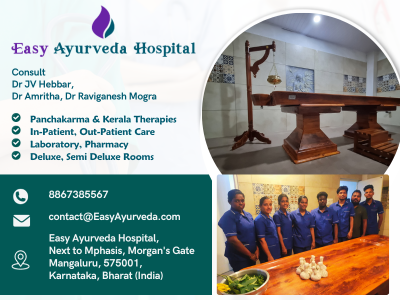 Home remedies
Few of the important simple remedies and their health benefits are explained here below-
Menstrual irregularities
1. Palash bark decoction in menstrual irregularities:
10-15 gram of Palasha bark is taken and decoction is made. This is taken twice daily for 12-14 days prior to expected date of menstruation. This should be carried till the date of menstruation. The medication is continued for three consecutive cycles. This helps to induce menstruation on time, useful in cases of delayed periods.
General method of decoction preparation is –
1 tablespoon (10 grams) of coarse powder of the herb is added with 2 cups of water. Boiled in open air till the total content is reduced to 1 cup. This is filtered and used.
Intestinal worms
2. Palasha seed powder in intestinal worms:Mature seeds are collected and dried under sun shade. This is made into fine powder and taken in the dose of 1-2 grams for children and 4-5 grams for adults along with warm water. This helps to check the repeated episodes of intestinal worms.
Read related: Ayurvedic Treatment For Worm Infestation
Haemorrhoids
3. Palasha stem resin for hemorrhoids:The resin oozed out from the stem of the tree is taken 2-3 grams and mixed with warm water and administered, especially to the children. This pacifies hemorrhoid's quite effectively.
Skin discoloration
4. Flower paste in skin discoloration:Fresh flowers are taken and fine paste is made. This is applied over the discolored area of the skin regularly, twice or thrice a day. This helps to restore the original skin color.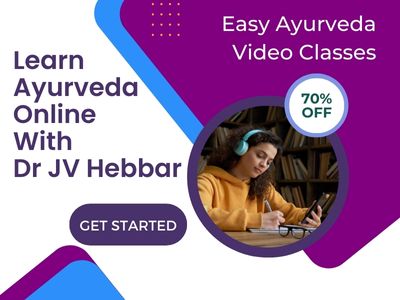 5. Bark decoction with rock salt in breathlessness:In case of nasal congestion and breathlessness bark decoction is administered along with a pinch of salt. This relieves the complaint significantly.
Much of the nature, characters and utilities of the herbs are already explained in the texts of Ayurveda. Still more exist in folklore and traditional practices. The intelligence and memory enhancing property of the flowers of white variety of Palasha is one such example. Its fresh juice, fine paste and even the curries are used with this intention even today in the areas like Shimoga, Sagar, Kumta, Sirsi, Koppa, Bhadravati (Karnataka state) etc. This suggests that there is enough scope for further research, validation and documentation in such fields.
Vernacular names, Sanskrit synonyms
English name – Flame of the forest tree
Hindi name – Dhaka
Kannada name – Muttuga
Malayalam name – Palasin Samat
Gujarati name – Khakhare
Telugu name – Modugu
Tamil Name – Purasam
Read related: Benefits Of Eating On Leaf Plates And Metal Plates
Sanskrit Synonyms:
Kimshuka – flower resembles beak
Vanaprastha – Palasa grows in forest
Tripatra – Leaf bears 3 leaflets
Kharaparna – Leaves have rough surface
Vakrapushpaka – Flowers are curved
Bijasneha – Seeds has oil content in it
Raktapushpaka – red coloured flowers
Krimighna – Seeds are useful in Krimi
Yajnika – Commonly used for performing religious rites
Samidvara – One of the best among plants which are used for rituals
Ksharashreshta – Kshara, a special product is formed from this plant
Brahmavrukhsa, Brahmopanetra, Samitvara – Auspicious tree
Varieties
Ra. ni – 4 types
Rakta palasa
Pita palasa
Sweta palasa
Nila palasa
Spiritual significance
Palash tree is considered very auspicious. In olden days, when a student was approaching a Guru, to learn Ayurveda, the student used to carry many auspicious things with him on the day of his initiation. Among many things such as fire, ghee, sandalwood paste, earthen jar filled with water, etc, Palasha twig was also one among them. This signifies the importance and auspiciousness of this tree. (reference: Charaka Samhita Vimana Sthana 8th chapter).
Therapeutic benefits
Deepana – promotes digestion
Vrushya – aphrodisiac
Sara – promotes bowel movement
Vranajit – brings about quick wound healing
Gulmajit – useful in abdominal disorders
Bhagnasandhanakrut – Useful in quick fracture healing
Grahanihara – Relieves malabsorption syndrome
Arsha – useful in hemorrhoid's
Krimihara – useful in intestinal worms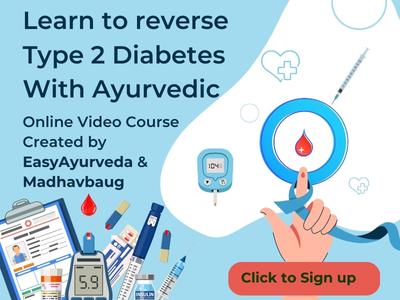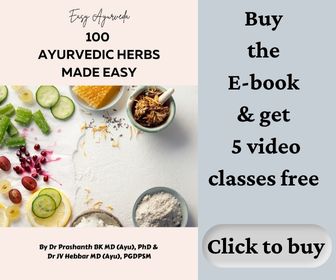 Palasha flowers qualities
Katu, Tika, kashaya – Pungent, bitter and astringent in taste
Svadu paka – undergoes sweet taste conversion
Vatala – Increases Vata Dosha
Kaphapittasrajit – Decreases imbalanced Kapha, Pitta and Rakta
Mutrakrichrajit -Relieves urine retention
Grahi – has absorption qualities.
Sheetala – Coolant
Trut, Daha Shamaka – Useful to relieve excessive thirst and burning sensation
Vataraktahara – useful in gout
Kushtahara – useful in skin diseases
Habitat, Classical categorization
Habitat: The tree is found in all parts across India.
Classical categorization:
Sushruta and Vagbhata – Rodhradi, Mushkakadi, Ambashtadi, Nyagrodhadi group of herbs.
Bh. Pr. Ni – Vatadi varga
Morphology
Habit- An erect tree grows upto 50 ft. height. Trunk is crooked.
Branches- Irregular, bark is rough, ash-coloured, young parts are tomentose.
Leaves-Compound, tri-67 foliate, petioles are 10 to 15 cm long, stipules are linear lanceolate. Leaves deciduous, leaflets are coriaceous, lateral leaflets are smaller obliquely rounded at the base, glabrous above.
Inflorescence- Raceme, 15 cm long.
Flower-Long pedicel, calyx densely velvety outside, dark olive green. Petals are orange or salmon colored, 4 to 5 cm long standard petals are 25 cm broad, keel is semi circular, beaked and veined.
Fruit-Pods, stalked, 12 to 20 cm long, 2-4 cm wide, thickened at the sutures.
Useful part- Bija (Seed) Seeds are flat Kidney shaped. Surface is leathery, glossy veined and wrinkled with a deep reddish brown color. The seed has a conspicuous hilum which is situated near the middle of its concave edge. Seed does not have any odor.
Dosage
Seed powder – 1 -8 g
Decoction – 50 -100 ml
Leaf juice – 10 -20 ml
Medicinal qualities, effect on Doshas
Guna (qualities) – Laghu (light to digest), Rooksha (dry)
Rasa (taste) – Katu (Pungent), Tikta (bitter), Kashaya (Astringent)
Vipaka – Katu – after digestion, it undergoes pungent taste conversion.
Veerya – Ushna – hot potency.
Its flowers have Madhura vipaka (sweet after taste), and Sheeta veerya (cold potency)
Ayurveda explains it as a drug possessing Ushna veerya (hot in potency)-bark and root and sheeta veerya (cold in potency)-flowers and leaves. It is used in Kapha vataja disorders.
Its bark, leaves, flowers, stem and seeds are used as medicines.
Effect on Tridosha
It balances Kapha and Pitta Dosha.

Fruit
Laghu – light to digest
Ushna – hot in nature
Meha – useful in diabetes
Arsha – useful in piles
Krumihara – useful in intestinal worm infestation
Vatakaphahara -balances Vata and Kapha
Katuvipaka – undergoes pungent taste conversion after digestion
Rooksha – dry
Kushta – useful in skin diseases
Gulma – useful in abdominal disorder and bloating
Udarahara -useful in ascites
Seed
Butea monosperma seed – is useful in
Pama, Kandu, Dadru, Tvak dosha nashaka – useful in allergic dermatitis, pruritus, contact dermatitis etc. It helps to detoxify skin.
Root
Palashamool kashaya – Root decoction of Butea monosperma subsides the poisonous effects caused by Bhallataka seeds or oil. – Vaidya Sara Sangraha – Parishishta.
Palash root water distillate (Arka) is used for the treatment of cataract.
Interaction with medicines, supplements
Can this be used while taking Homeopathic medicine?
Yes. This product does not react with homeopathic medicine.
Can this medicine be continued while taking supplements like multivitamin tablets, Omega 3 fatty acids etc?
Yes. Generally, this product goes well with most dietary supplements. However, if you are taking more than one product per day, please consult your doctor for an opinion.
With western medicines
Seek your doctor's advice if you are taking this product along with other western (allopathic / modern) medicines. Some Ayurvedic herbs can interact with modern medicine.
If both Ayurvedic and allopathic medicines are advised together, then it is best to take Allopathic medicine first, wait for 30 minutes and then take the Ayurvedic medicine.
Research
Ayurvedic medicines
Ayurvedic medicines with Palasha ingredient
A special type of preparation called Palasha Kshara is used in gynecological problems.
Its potent action against intestinal worms makes it an essential ingredient in many deworming Ayurvedic medicines like – Krumimudgara Rasa and Wormnil
Its potent skin benefiting qualities and anti-diabetic properties makes it an ingredient of Asanadi Kashayam
Palasha seeds are used as the main ingredient in Palashabeejadi Churna, used for quick wound healing and deworming.
Palasha kshara, Palasha kshara ghrita, Palashabedeja choorna, Palasha beeja kajjali are the few important formulations of this drug.
Chemical composition
Bark and stem of the plant contains kino and tannic acid. Gallic acid is also found in significant amounts. The seeds contain kino oil which is a potent wormicide.
Systemic Action (Sthanika Karma)
External – Analgesic and Anti inflammatory in nature. Flower, Bark and Resin has absorbent properties, seed has scraping action and Leaves Analgesic and Absorbent properties. In obstruction of urine palasa flower can be taken and can be used for tying over bladder area; which helps to relieve the symptom. Leaves after making hot can be used for tying over inflammatory areas. Bark decoction can be used for wound cleaning, in Hemorrhoids and in Leukorrhea. Seed paste is indicated in skin diseases, eye diseases etc. Oil can be used for external application in Erectile dysfunction. Seed powder can be used for nasya in Epilepsy. Oil is indicated in Animal poisoning.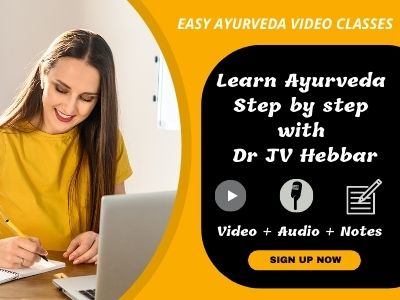 Digestive System – Carminative, Digestant, and liver stimulant. Flowers have absorbent properties. Alkali prepared out of it processes Bhedana and Anulomana action. Bark decoction is indicated in Malabsorption syndrome, Hemorrhoids, and in diminished digestive strength. Flower is indicated in Excessive thirst and in Diarrhea. Palasa kshara is beneficial in Ascites, Phantom tumor and in abdominal colic.
For three days, a dose of 3–6 grams of seed powder can be taken in the morning and at night. On the fourth day, purging with castor oil is done to get rid of roundworms. (Gandupada krimi).Circulatory System – Flower and Resin is beneficial in Bleeding disorders and Seed is indicated in vatarakta (Flower and Resin is rakta sthambaka and seed is Rakta sodhaka.
Excretory System – Flower is indicated in Dysuria and Seed in Diabetes.
Reproductive system – To improve the quantity of semen resin can be given. Flowers are beneficial in Menorrhagia.
Tvak – Both flower and seed are indicated in skin disorders. To control sweating resin is useful.
Tapakrama – Flower is indicated in fever associated with burning sensation.
Satmikarana- Resin is balya (Strength promoting) Flower , Bark and Resin has sandhaniya quality, Seed is Ant Poisonous and All parts of plant has Rasayana property (Rejuvenative).