Nagkesar is a very famous Ayurveda herb used in treating fever, vomiting, urinary tract disorders, migraine etc. It is one among Chaturjata group of herbs. It is used in powder form along with other spices, and is used in many herbal jams including Chyawanprash.
It is the national tree of Sri Lanka. It produces one of the hardest commercial deep dark red timber in the world.
Botanical name – Mesua ferrea
Family – Guttiferae (Nagakesara kula)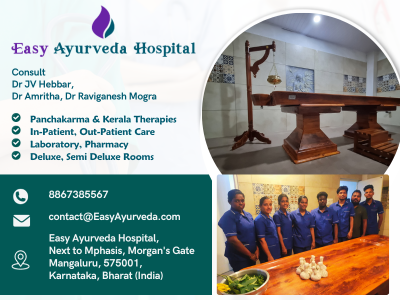 Vernacular names, Sanskrit synonyms
English name – Ironwood of Assam or Ceylon Ironwood, Indian Rose ChestNut, Cobra's saffron
Hindi Name – Naghas, Nogkesar
Kannada name: Kanchana, Nagasampige ( ನಾಗಸಂಪಿಗೆ )
Malayalam name: Nagachempakam, Velluttachembagam
Tamil name – Irul (இருள்) , Karunangu
Assam name – Nabor
Bihar name – Nagakeshur
Farsi name – Naremushk
Bengali name – Nagesar
Marathi name – Nagachampa
Punjabi name – Naga kesar
Telugu name – Naga Kesaralu
Oriya Name – Nageshvar
Synonyms in Sanskrit
Nagakeshara, Nagakesara, Nag keshar, Ahipushpa, Kanakahva, Ibha, kanchanahvaya, Nageeya, Kinjilka, Kesahara, Champeya, natam, Nagam, Nagarenuka, Panchabhuvayam, Phanipannagam, Rukmam, Suvarnam,  Naga Kinjalka
Dvipa – Nagakesara liked by elephant
Champeya – Stamens have yellow color like that of Champaka flower
Kanaka, Hemapushpa, Kanchana, Hema Kanchana – Golden yellow colored flower
Classical categorization
Sushruta – Eladi, Vachadi, Anjanadi, Priyangvadi Gana.
Bhavaprakasha – karpuradi varga
Dhanvantari Nighantu, Sodala Nighantu – Shatapushpadi Varga
Rajanighantu – Pippalyadi Varga
Habitat – It is commonly found in eastern Himalayas, Bengal, Assam, Eastern and Western Ghats, Andaman Islands of India. It is a a native tree of Tropical Srilanka.
This evergreen medium sized tree is found mainly in Bengal, Assam, Kerala, Karnataka, Andaman, Eastern Himalayan area, Nepal, Sri Lanka, Burma, Malaysia, Philippines etc.
Stamens are the main used part but seeds and stem bark also possess good medicinal properties.
Chemical composition
It contains Mesuol, Mammeuisin, Mammegin, bioflavonone called Mesuaferrone A, etc.
Important chemical constituents of the plant are Mesuol, Mammeisin, Mesuagin, Mammeigin, Mesuabixanthone A, Mesuabixanthone B, Mesuaferrol, Mesuaxanthone A, Euxanthone, Mesuaxanthone B, Messianic acid, Mesuaferrone A and Mesuaferrone B.
Pharmacological Activity
Mesua ferrea contains antioxidant, hepatoprotective, anti-inflammatory, central nervous system (CNS) depressant, analgesic, antimicrobial, antispasmodic, antineoplastic, antivenom and immunostimulant activity.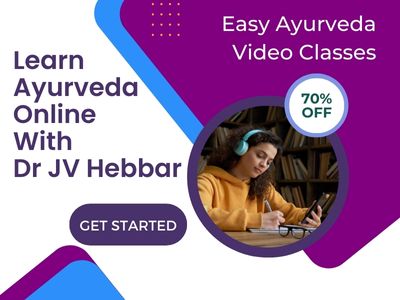 The stamens are bitter and astringent in taste and hot in potency. It is mainly used as a styptic, to arrest the bleeding in several diseased conditions. It has a proven effect in regularizing the menstrual cycle, especially to reduce the metrorrhagia.
Distribution
Mesua ferrea is found in Asian countries including Burma, Cambodia, Indochina region, Malaysia, Myanmar, Southern Nepal, Philippines, Sri Lanka, Sumatra and Thailand.
Morphology
Medium sized tree with straight trunk
Bark – Smooth, Ash coloured
Leaves – Simple, opposite, oblong, lanceolate, acute tip. Red when young afterwards shining above nerves are inconspicuous. Petiole is 6 – 8 mm
Flowers – Solitary or in pairs, sub sessile, fragrant, petals are bright white in color, stamens are numerous and golden yellow
Fruits – Ovoid, pericarp is tough and semi woody.
Seeds – 1- 4 angular, smooth and brown coloured
Substitutes & Adulterants
अभावे नागपुष्पस्य पद्मकेशरमिष्यते ||१६५|| – Bhava Prakasha
Padmakeshara – stamen of lotus is used as a substitute for Mesua ferrea.
Laal Nagakeshara  – immature floral buds of Punnaga (Calophyllum inophyllum) & Sura punnaga (Mammea suriga)
The unripe fruits of Cinnamomum wightii or Cinnamomum tamala are sold in the markets of Chennai, which is considered as an adulterant Malabar Nagakeshara
Unripe fruits of Bhavya (Dillenia indica) are sold as Nagakeshara in Kerala.
Part used, Dosage
Part used: Stamens (Pum Kesara)
Dosage: Powder – 1- 3 grams in divided dose per day
Sanskrit Verses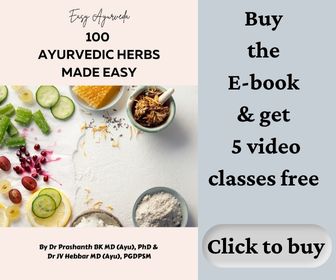 Medicinal qualities, Uses
Rasa – Kashaya Tikta – Astringent, bitter
Guna (qualities) – Rooksha (dryness), Teekshna (piercing), Laghu (light to digest)
Vipaka – taste conversion after digestion – Katu – pungent
Veerya – Ushna – Hot
Effect on Tridosha – Balances Kapha and Pitta Dosha.
It is mainly used as a styptic, to arrest the bleeding in several diseases.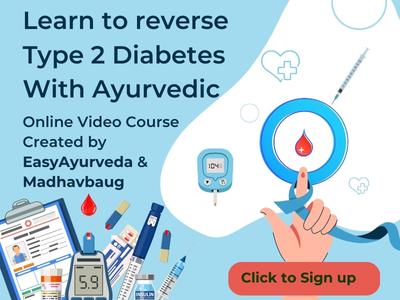 Traditional Uses
Mesua ferrea uses:
Bastirogahara – useful in urinary tract disorders
Vishahara – Anti toxic
Vatasrahara – useful in gout
Kandughna – useful in relieving pruritus (excessive itching)
Shophahara – relieves swelling, edema, anti inflammatory
Ama Pachana – Digestive, relieves Ama Dosha
Jvarahara – useful in fever
Trushnahara – Relieves thirst
Chardihara – relieves vomiting
Hrullasa – relieves nausea
Daurgandhyahara – relieves bad breath, excess sweating
Kushtahara – useful in skin diseases
Visarpahara – useful in herpes
Sheersharujahara – useful in headache
It is used in the treatment of female infertility.
External application:
Seed oil is applied externally to relieve pain and inflammation.
Home Remedies of Nagakeshar
Some important, simple and effective remedies of Nagakesar are as follows-
Haemorrhoids
1. Nagakesar along with ghee for hemorrhoid's:
2-3 grams of Nagakesar stamens are taken and rubbed well with ghee and fine paste is made. This is applied to the anal region in cases of hemorrhoid's. Same medication is given internally also in the dose of 3 grams once or twice a day to stop heavy bleeding caused due to haemorrhoids.
Uterus cleanse
2. Nagakesar and sounf powder to clear the uterus after delivery or abortion:
Equal amount of Nagakesar stamens and seeds of Shatapushpa (sounf) are taken and fine powder is made or else its decoction is made. This is consumed twice daily for 3-4 days regularly. This helps to clear and cleanse the uterus in conditions like abortion and so as to clear the uterus after normal delivery.
General method of decoction preparation is –
1 tablespoon (10 grams) coarse powder of the herb is added with 2 cups of water. Boiled in open air till the total content is reduced to 1 cup. This is filtered and used.
Burn wounds, ulcers
3. Seed oil application on burn wounds and ulcers:
The seed oil is mixed with coconut oil in the ratio of 1:4 and applied over the burns and scalds. It heals the wounds and helps to prevent discoloration.
Glowing skin
4. Stamens of Nagkesar with Red sandalwood-fine paste for skin glow:
This recipe is very effective in the individuals with oily skin. 1-2 pinches of stamens are taken and rubbed well with water first. Later it is ground/rubbed well with red sandalwood (Raktachandan). This paste is applied over the face after thorough wash of face. Regular application helps to get lustrous skin and to remove the dark marks over the face.
Click to consult Dr MS Krishnamurthy MD (Ayu), PhD
Ayurvedic medicines
Ayurvedic medicines with Nagkesar as an ingredient:
Mahanarayan oil – one of the best pain relieving oil
Puga Khanda – used in the treatment of vomiting, gastritis, dyspepsia, abdominal colic pain, dizziness.
Gulgulwasavam – used in the treatment of diseases pertaining to liver and spleen.
Mahadraksha – used in the treatment of diseases related to respiratory and digestive track.
Shringarabhra Rasa – used in the treatment of respiratory and digestive disorders.

The notes worthy formulations of Nagakeshar are- Brahma Rasayana, Chyawanprash, Chandanbalakshadi Taila, Kumariasava, Poogakhanda, Mahanarayana taila, Nagkesaradi churna etc.
In addition, this is used as a substitute original Kesar (saffron) and hence it finds place as a flavoring agent in many Lehyams, Asavas and arishta medicines.
Research, Side effects
Research: Its anticonvulsant and antiinflammatory activities have been studied.
Traditionally, it is also used in leucorrhoea and bleeding disorders.
Anti-inflammatory Activity – A research study conducted to investigate Anti-Inflammatory, Antioxidant and Phytochemical Analysis of Mesua Ferrea Bark Ext, have proved presence of high amount of phenolic content, flavonoids, terpenoids and coumarins in Mesua ferrea bark ethyl acetate extract which is responsible for significant anti-inflammatory activity and antioxidant activity.
Anti convulsant activity – A study conducted to evaluate anticonvulsant activity of Mesua ferrea Linn. ethanolic flower extract have proved that ethanolic extract of Mesua ferrea inhibits Maximal Electroshock Seizure (MES) -induced convulsions.
Side effects:
There are no known side effects with this herb.
It is safe to use this during lactation and in children. Seek medical advice for usage during pregnancy.
Interaction with medicines, supplements
Can this be used while taking Homeopathic medicine?
Yes. This product does not react with homeopathic medicine.
Can this medicine be continued while taking supplements like multivitamin tablets, Omega 3 fatty acids etc?
Yes. Generally, this product goes well with most dietary supplements. However, if you are taking more than one product per day, please consult your doctor for an opinion.
With western medicines
Seek your doctor's advice if you are taking this product along with other western (allopathic / modern) medicines. Some Ayurvedic herbs can interact with modern medicine.
If both Ayurvedic and allopathic medicines are advised together, then it is best to take Allopathic medicine first, wait for 30 minutes and then take the Ayurvedic medicine.
Manufacturer:
Patanjali Divya Naagkeasr Churna – manufactured by Patanjali Ayurved Limited.
Scientific classification
Kingdom – Plantae
Phylum – Tracheophyta
Class – Magnoliopsida
Order – Malpighiales
Family – Guttiferae
Genus – Mesua
Species – Mesua ferrea L
Sthanika karma (Action on different system)
External application – Sees oil has Analgesic action and is indicated in joint pain. In erectile dysfunction it is used to apply on penis. Flowers help to prevent bad body odor. indicated in over sweating conditions. It acts as a stimulant.
Nervous system – Indicated in Insanity, strengthens CNS.
Digestive system – Carminative, digestive, Absorbent. Indicated in Excessive thirst, Vomiting, Helminthiasis etc. Also beneficial in loss of appetite, Indigestion, bleeding hemorrhoids etc.
Circulatory System – Cardiac tonic. Indicated in bleeding disorders

Excretory system – Indicated in Dysuria.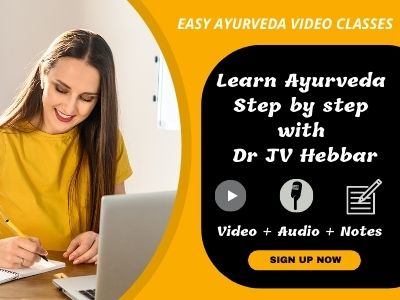 Satmikarana – Indicated in poisoning and general weakness.
Skin – Indicated in skin disorders like kushta, visarpa etc.
Tapakrama – Antipyretic.