My new Health and Ayurveda book – "Improve your life easily with Ayurveda". This is primarily an Ayurvedic book, but with a difference. This Ayurveda eBook comes with 100% money back guarantee.
1. The book is written in a very simple language so that any one who do not know anything about Ayurveda can also easily understand and adopt its principles.
2. The  book is very practical oriented and is not just the theoretical compilation of Ayurvedic principles.In this Ayurvedic book, I have tried to explain how small corrections and adjustments in your life will considerably improve the quality of life.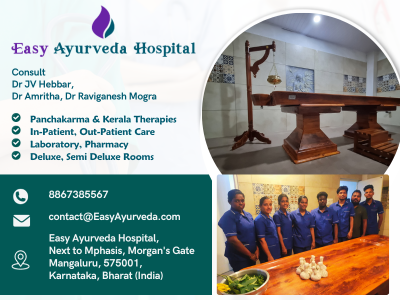 Here are the contents of Health and  Ayurveda book –
Index
What is Ayurveda? How can it help with your life?
What is a healthy lifestyle? How to have it?
Improving lifestyle habits is very important to prevent cancer
Healthy daily routine: Setting up body and mind rhythm
Healthy daily routine: A strategic blueprint
Ayurvedic procedures that you should undergo regularly
Sleep, day sleep
Sexual life
How to give sex education to your kid?
Food habits
5 Things to do after a high cholesterol diet
Watch what you eat at night!
Pranayama – effect on health, How to do Pranayama?
Exercise – A must in your daily routine
Gym or Yoga? Which one is good for you?
Exercise in the morning or at night?
Exercise tips to get fit over forty
Clothing tips – Tight clothing or loose clothing?
How to love your work and succeed in your profession?
Few herbs that you should use regularly
Herbal supplements – when you need it?
Ayurvedic home remedies for common health problems
How to be positive during the time of illness?
Cluttered mind – get rid of big hurdle between you and success
My best health advice to you – Watch your stomach
I feel lazy – how to get rid of laziness and procrastination?
How to differentiate laziness tiredness and fatigue
Self discipline
Before you think of loving someone or something, Love Yourself First
How to age gracefully? Effective tips for graceful ageing
Feedback from readers:
Hello doctor,
1. I completed reading ur book today..U have covered all the things required for maintaining a healthy lifestyle…very informative indeed.
Thanks for sending me this e-book – S, Singapore.
2. Dear Dr.Hebbar,I read ur e- book- Improve your life easily with ayurveda. I am really happy it is very informative but if it was in book form it would have reached more people.pl check with local publishers to publish this in book form. – R, Hubli.

Nature of book – e-book.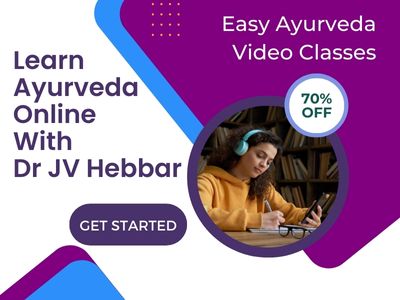 Price of the e-book: Rs 250/- or 10 USD
To make payment using Debit Cart (ATM Card) / credit card / Internet Banking / Cash Card, Please click here –
BUY EBOOK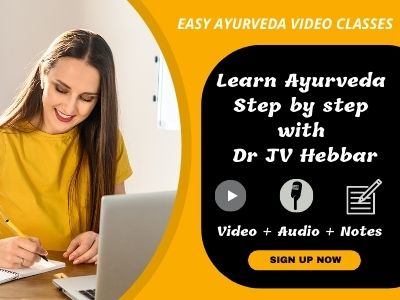 Click here to make payment through paypal –