By – Dr JV Hebbar
Menstrual pain or painful periods is quite a common symptom seen in women. In medical terms, it is called dysmenorrhea.
It is of two types – Primary and secondary.
Primary dysmenorrhea
Primary or spasmodic dysmenorrhea:
It is the type wherein there is no definite abnormality in the structure or functions of the pelvic organs.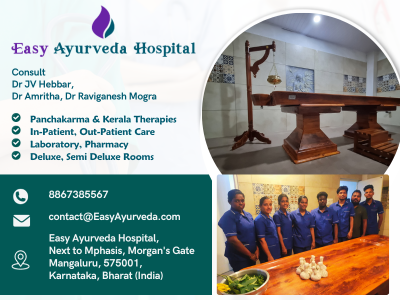 It is seen predominantly in adolescents, usually within two years of menarche. It occurs due to higher level of tension and anxiety in adolescent women. Usually, young women have a lower threshold of pain, which is one of the cause for this type of pain during menstruation. This may be the reason why this type of dysmenorrhoea diminishes with age.
Causes
Here the pain occurs due to dysrhythmic contractions of uterus and uterine hypoxia (deficient oxygen supply).

Menstrual pain is usually cured following pregnancy and vaginal delivery.

In some cases, structural differences in the pelvic organs may lead to primary dysmenorrhoea. Some of these are as follows:
Closure / narrowing (stenosis) of the internal opening of the uterus leading to difficulty in the menstrual blood to escape, leading to strong uterine contractions causing pain.
Imbalance in the autonomic nervous control of uterine muscle, leading to irregular uterus contraction and pain.
Inadequate development of uterine muscles leading to inadequate expulsive force, leading to pain.
Clinical features
The pain begins a few hours before or just with the onset of menstruation. The severity of pain usually lasts for a few hours may extend up to 24 hours but rarely extended till two days. The pain is confined to the lower abdomen. Pain may radiate to the back and the inner side of the thigh. Sometimes it is associated with headache, fatigue , diarrhoea, vomiting or vomiting sensation.
In some cases, it is seen together with paleness and cold sweats.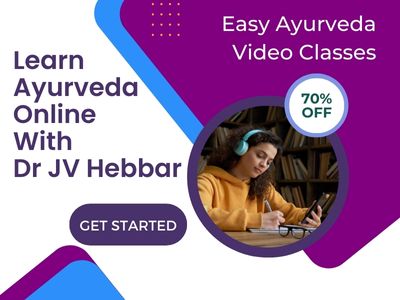 Treatment
Indulging in sports, Mild herbal analgesic and antispasmodics.
Herbal home remedies
1. Unripe Banana baked in water, skin is peeled off, and the pulp is made into a paste, to be mixed with milk and to be consumed. To be repeated whenever there is pain.
2. Cassava (Manihot esculenta) – its powder is mixed with water and is administered for quick pain relief.
3. Root powder of asparagus mixed with caraway (cuminum syminum)+ sugar and given for quick pain relief.
4. Traditional antispasmodic herbs also include camomile, fennel, and peppermint.
Secondary dysmenorrhea
Secondary type of menstrual cycle pains –
This type of menstruation pain is also called as Congestive dysmenorrhea. It occurs due to underlying pathologies like – infection, pelvic endometriosis, uterine fibroid, endometrial polyp, Intra Uterine Contraceptive devices like Copper T etc.
Nature of pain:
Pain is dull, situated in front and back of the abdomen. It usually appears 3 to 5 days prior to periods and relieves with the start of bleeding.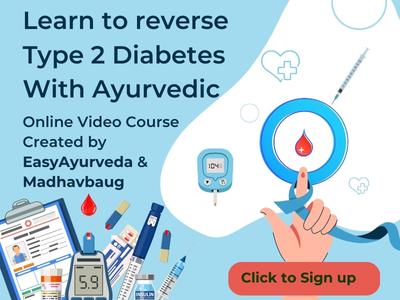 Primary and secondary dysmenorrhea Differences
Primary Dysmenorrhea
Secondary Dysmenorrhea
Seen in young women. No definite underlying pathology. Pain starts during the onset of periods and lasts for one to two days.

Sometimes associated with lack of taste, vomiting sensation etc.

Abdominal examination does not reveal any pathology

Usually seen in women in their 30s. Underlying pathology present. Pain start 4-5 days before periods, and relieved by the onset of bleeding

Not associated with such symptoms

Abdominal examination leads to the detection of an underlying pathology.
In cases of secondary dysmenorrhea, treatment includes finding the hidden cause and treating the same.
For temporary pain relief, the above said home remedies can be adopted.
Addition by Dr Raghuram Y.S. MD (Ay) & Dr Manasa, B.A.M.S
Arthava Shodhana Kashayam – for cleansing menstrual blood
Ref – Sahasrayogam, Parishishta Prakaranam, 105
Palasha Twak Kashaya – Decoction of bark of Butea monosperma
Kala Tila Kashaya + Kimshuka Kshara – Decoction of Sesamum indicum mixed with alkali of Butea monosperma
Vrikshamla Twak Kashaya – Decoction of Garcinia indica
Benefits – They are highly effective for treating contamination of menstrual blood and for cleansing the menstrual blood. They are also used for treating painful menstruation. Any one of these can be used
Yonishoolahara Kashayam –
This is effective only for vaginal disorders, especially vaginal pain.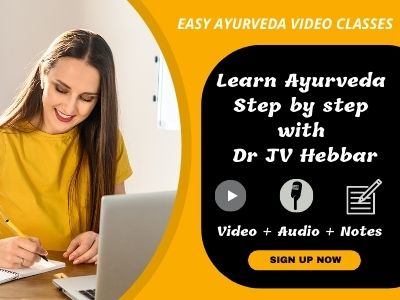 Ref – Sahasrayogam, Parishishta Prakaranam, 108
Ingredients
Botanical Name
Method of using
Indications
Rasna
Pluchea lanceolata
The decoction prepared with these ingredients should be served fresh with honey and sugar.
1.Vaginal pain
Devadaru
Cedrus deodara
Bala
Sida cordifolia
Darbha
Desmostachya bipinnata
Musta
Cyperus rotundus
Usira
Vetiveria zizanioides
Punarnava
Boerhavia diffusa