Appliances used for the processing of rasaushadhis in Rasashastra are called as "yantra". The most common procedures followed in this process are grinding the substance into fine powder, roasting it, heating it along with some liquid, incinerating with the help of intense heating etc.
Introduction
The instruments used for the purpose of purification, incineration etc. of Rasa, Uparasa, Dhatus and also used for the purification of Parada, are discussed in this chapter.
Introduction
Purification of Parada and other metallic and mineral substances by the method of shodhana and marana is dependent on Yantras. For these procedures various types of yantras are used.
Definition of Yantra
स्वेदादि कर्म निर्मातुं वार्तिकेन्द्रैः प्रयत्नतः ।
यन्त्र्यते पारदो यस्मात्तस्माद्यन्त्रमिति स्मृतम् ॥ (र.र.स.९/२)
svedādi karma nirmātuṃ vārtikendraiḥ prayatnataḥ |
yantryate pārado yasmāttasmādyantramiti smṛtam || (ra.ra.sa.9/2)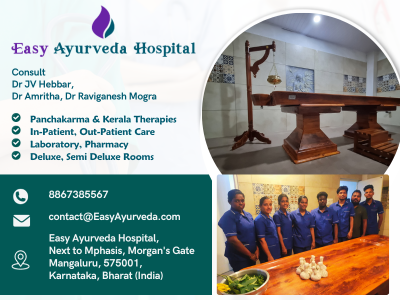 Appliances used in the processing of mercury by different methods are called Yantra.
Various pharmaceutical procedures such as swedana (steaming), mardana (trituration), shodhana (purification, marana (incineration) etc. are dependent on different yantras.
Let us study some of the most common Yantras used in present day practice.
Dola Yantra
द्रव द्रव्येण भांण्डस्य पूरितार्धोदकस्य च ।`
मुखस्योभयतो द्वारंद्वयं कृत्वा प्रयत्नतः ॥
तयोस्तु निक्षिपेद्दण्डं तन्मध्ये रसपोट्टलीम् ।
बध्वा तु स्वेदयेदेतद्दोलायन्त्रमिति स्मृतम् ॥
( र. र. स ९/३-४)
drava dravyeṇa bhāṃṇḍasya pūritārdhodakasya ca |
mukhasyobhayato dvāraṃdvayaṃ kṛtvā prayatnataḥ ||
tayostu nikṣipeddaṇḍaṃ tanmadhye rasapoṭṭalīm |
badhvā tu svedayedetaddolāyantramiti smṛtam ||
( ra. ra. sa 9/3-4)
A mud pot is taken and two holes are made on both sides of the neck of the vessel, exactly opposite to each other.
An iron or strong wooden rod is inserted through the holes. The pot is filled half with the prescribed liquid. A Pottali (pack containing the mixture of substances to be subjected to the process, wrapped in a cloth and tied together with thick threads) is tied at the middle of the rod and hanged inside the pot, so that the Pottali lies dipped in the liquid. The pot is subjected to mild heat, so that the liquid doesn't get spilled out of the pot due to boiling.
Damaru Yantra
यन्त्रस्थाल्युपरि स्थालीं न्युब्जां दत्वा निरून्धयेत् ।
यन्त्रं डमरूकाख्यं तद्रसभस्मकृते हितम् ॥
( र. र. स ९/५७)
yantrasthālyupari sthālīṃ nyubjāṃ datvā nirūndhayet |
yantraṃ ḍamarūkākhyaṃ tadrasabhasmakṛte hitam ||
( ra. ra. sa 9/57)
Substance to be undergone procedure should be placed in a pot. Another same sized pot with slightly bigger mouth than the first pot, is kept over the mouth of the first pot and the joint is closed with the help of mud-cloth-plaster. It looks like a tabor and hence it's known as damaru yantra.
It is used for the purpose of Urdhva Patana of substances with low boiling point such as Parada, Somala etc.
In this Yantra, substance is placed over the lower pot and it is subjected for heating. A wet cloth should be placed over upper surface of upper vessel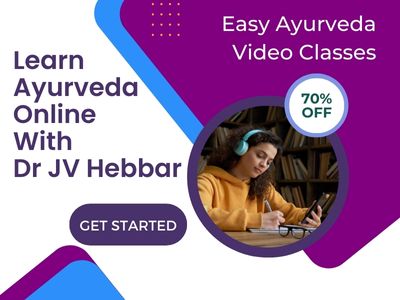 Sthali Yantra
स्थाल्यां ताम्रादि निक्षिप्य मल्लेनाऽऽस्यं निरुध्य च ।
पच्यते स्थालीकां धस्तात्स्थाली यन्त्रमिदं स्मृतम् ॥ (र.र.स. ९/६६)
sthālyāṃ tāmrādi nikṣipya mallenā"syaṃ nirudhya ca |
pacyate sthālīkāṃ dhastātsthālī yantramidaṃ smṛtam || (ra.ra.sa. 9/66)
A vessel is taken, a bolus made of Tamra etc. is kept in it and it is closed with a lid and the closure is sealed. The vessel is kept on the stove and subjected to fire. This instrument is called the Sthali Yantra.
Palika Yantra
चषकं वर्तुलं लोहं विनताग्रोर्ध्वदण्डकम् ।
एतद्धि पालिका यन्त्रं बलिजारणहेतवे ॥ (र.र.स. ९/५०)
caṣakaṃ vartulaṃ lohaṃ vinatāgrordhvadaṇḍakam |
etaddhi pālikā yantraṃ balijāraṇahetave || (ra.ra.sa. 9/50)
An iron vessel is attached with an iron rod attached to its wall and the rod is bent on top. Such an instrument is called Palika Yantra. Sometimes the iron rod is attached horizontally.
It is used for heating Kajjali to liquify it. It is also used for Gandhaka Jarana
Swedani Yantra
साम्बुस्थाली मुखाबद्धे वस्त्रे पाक्यं निवशयेत् ।
पीधाय पच्यते यत्र स्वेदनीयन्त्रमुच्यते ॥ (र.र.स ९/५)
sāmbusthālī mukhābaddhe vastre pākyaṃ nivaśayet |
pīdhāya pacyate yatra svedanīyantramucyate || (ra.ra.sa 9/5)
A mud pot is filled half with liquid upto half. Its mouth is tied with a cloth. The substance is placed over the cloth. Then it is covered with an upside-down vessel and sealed. This setup is kept over the stove and subjected to fire.
This is called the Swedani Yantra / Bashpa Yantra.
Valuka Yantra
सरसा गूढवक्त्रां मृद्वस्त्राङ्गुलघनावृताम् ।
शोषितां काचकलशीं त्रिषु भागेषु पूरयेत् ॥
भान्डे वितस्ति गम्भीरे बालुकासु प्रतिष्ठिताम् ।
तद्भाण्डं पूरयेत्त्रिभिरन्याभिरवगुण्ठयेत् ।
भाण्डवक्त्रं मणिकया सन्धिं लिम्पेन्मृदा पचेत् ॥
चुल्यां तृणस्य चादाहान्मणिकापृष्ठवर्तिनः ।
एतद्धि आलुकायन्त्रं तद्यन्त्रं लवणाश्रयम् ॥
पञ्चाढक बालुकापूर्णं भाण्डे निक्षिप्य यत्नतः ।
पच्येत रसगोलाद्यं बालुकायन्त्रमीरितम् ॥ (र.र.स. ९/३३-३६)
sarasā gūḍhavaktrāṃ mṛdvastrāṅgulaghanāvṛtām |
śoṣitāṃ kācakalaśīṃ triṣu bhāgeṣu pūrayet ||
bhānḍe vitasti gambhīre bālukāsu pratiṣṭhitām |
tadbhāṇḍaṃ pūrayettribhiranyābhiravaguṇṭhayet |
bhāṇḍavaktraṃ maṇikayā sandhiṃ limpenmṛdā pacet ||
culyāṃ tṛṇasya cādāhānmaṇikāpṛṣṭhavartinaḥ |
etaddhi ālukāyantraṃ tadyantraṃ lavaṇāśrayam ||
pañcāḍhaka bālukāpūrṇaṃ bhāṇḍe nikṣipya yatnataḥ |
pacyeta rasagolādyaṃ bālukāyantramīritam || (ra.ra.sa. 9/33-36)
A big vessel is taken of 9 Angula (inch) depth and a hole is made in its center of the bottom. The hole is covered with a slice of Abhraka or with a piece of a pot. A mud wrapped glass bottle is kept inside the big vessel and the vessel is filled with soil. Vessels should be filled with soil upto 2-3 Angula below to the level of top of the mud-wrapped bottle. This setup is kept over fire and subjected to mild – moderate – intense heat. This is called Valuka Yantra.
Nowadays an iron vessel is used for this purpose. A bucket shaped vessel is preferred and holes beneath it are not made.
Valuka Yantra is used in the manufacturing of Rasa Sindura, Makaradhwaja, etc Rasayanas.
If salt is used in place of Valuka, then it is called Lavana Yantra.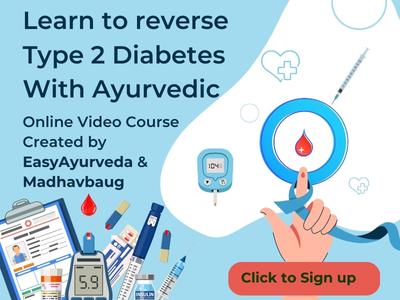 Puta Yantra
शरावसम्पुटान्तःस्थं करीषेष्वग्निमानवित् ।
पचेच्चुल्यां द्वियामं वा रसं तत्पुटयन्त्रकम् ॥ (र.र.स.९/४२)
śarāvasampuṭāntaḥsthaṃ karīṣeṣvagnimānavit |
pacecculyāṃ dviyāmaṃ vā rasaṃ tatpuṭayantrakam || (ra.ra.sa.9/42)
A pot is filled with substance and sealed with a lid. This is subjected to fire. This is called Puta Yantra. This is used in incineration of Loha etc.
Vidyadhara yantra
यन्त्रं विद्याधरं ज्ञेयं स्थाली द्वितय सम्पुटात् ।
चुल्लीं चतुर्मुखीं कृत्वा यन्त्रभाण्डं निवेशयेत् ॥
तदौषधं विनिक्षिप्यं निरुध्याभाण्डकाननम् ।
यन्त्रं विद्याधरं नाम तन्त्रज्ञैः परिकीर्तितम् ॥ (र.र.स. ९/२४-२५)
yantraṃ vidyādharaṃ jñeyaṃ sthālī dvitaya sampuṭāt |
cullīṃ caturmukhīṃ kṛtvā yantrabhāṇḍaṃ niveśayet ||
tadauṣadhaṃ vinikṣipyaṃ nirudhyābhāṇḍakānanam |
yantraṃ vidyādharaṃ nāma tantrajñaiḥ parikīrtitam || (ra.ra.sa. 9/24-25)
Two pots are taken. One containing substance and another water. The water pot is kept above the other pot and sealed. This is subjected to fire from beneath. This is called the Vidyadhara Yantra. It is used to extract Parada from Hingula.
Patana Yantra
Patana refers to three types of Patana. – Urdhwa Patana, Adha Patana and Tiryak Patana.
Parada is subjected to all these three types of Patana processing.
It should also be considered that the temperature levels in all the Patana procedures are different from each other, So, the resultant chemical or physical effect on the Parada will also be different in each process.
Urdhwa Patana Yantra
अष्टाङ्गुलपरीणाहमानाहेन दशाङ्गुलम् ।
चतुरङ्गुलकोत्सेधं तोयाधारं गलादधः ।।
अधोभाण्डे मुखं तस्य भाण्डस्योपरि वर्त्तिनः ।
षोडशाङ्गुलविस्तीर्णपृष्ठस्यास्ये प्रवेशयेत् ।।
पार्श्वयोर्महिषीक्षीरचूर्णमण्डूरफाणितैः ।
लिप्त्वा विशोषयेत्सन्धिं जलाधारे जलं क्षिपेत् ।
चुल्ल्यामारोपयेद्यत्नात्पातनायन्त्रमुच्यते ।। (र.र.स.९/६-८)
aṣṭāṅgulaparīṇāhamānāhena daśāṅgulam |
caturaṅgulakotsedhaṃ toyādhāraṃ galādadhaḥ ||
adhobhāṇḍe mukhaṃ tasya bhāṇḍasyopari varttinaḥ |
ṣoḍaśāṅgulavistīrṇapṛṣṭhasyāsye praveśayet ||
pārśvayormahiṣīkṣīracūrṇamaṇḍūraphāṇitaiḥ |
liptvā viśoṣayetsandhiṃ jalādhāre jalaṃ kṣipet |
cullyāmāropayedyatnātpātanāyantramucyate || (ra.ra.sa.9/6-8)
Two mud pots are taken and joined together with their mouths into each other. The joint is sealed with rag and mud. Bottom area inside of the upper pot should be 12 inches. This is the part where vapors from the substance taken in the bottom pot solidifies and gets stuck there. On the outer surface of the bottom of the upper vessel, one opening is made. Its measurement should be – 6 inch breadth, 7.5 inches in length and 3 inch in thickness. It's known as Toyadhara. Above that opening a wet cloth should be placed during the procedure. The joint between the two mud pots is plastered with the combination of ash, mandura, lime and buffalo's milk. Before sealing the bottom of the lower pot is filled with the substances to be processed. After drying the joint plastering, Toyadhara should be filled with water. This helps the vapors to get condensed and solidify.
This Yantra is called as Urdhwa Patana because Parada vapors move upwards during the process.
Adhah Patana Yantra
अथोर्ध्वभाजने लिप्तस्थापितस्य जले सुधीः ।
दीप्तैर्वनोपलैः कुर्यादधःपातं प्रयत्नतः ॥ ( र.र.स.९/९)
athordhvabhājane liptasthāpitasya jale sudhīḥ |
dīptairvanopalaiḥ kuryādadhaḥpātaṃ prayatnataḥ || ( ra.ra.sa.9/9)
Here the substance to be processed should be coated on the inner surface of the bottom of the upper vessel. Once the heating is started vapors of the substance get into the water at the bottom of the lower vessel. This is used for mercury distillation.
Adhah Patana Yantra
क्षिपेद्रसं घटे दीर्घे नताधोनालसंयुते ।
तन्नालं निक्षिपेदन्यघटकुक्ष्यन्तरे खलु ॥
तत्र रुद्ध्वा मृदा सम्यग्वदने घटयोरधः ।
अधस्ताद्रसकुम्भस्य ज्वालयेत्तीव्रपावकम् ॥
इतरस्मिन् घटे तोयं प्रक्षिपेत्स्वादुशीतलम् ।
तिर्यक्पातनमेतद्धि वार्तिकैरभिधीयते । (र.र.स.९/१०-१२)
kṣipedrasaṃ ghaṭe dīrghe natādhonālasaṃyute |
tannālaṃ nikṣipedanyaghaṭakukṣyantare khalu ||
tatra ruddhvā mṛdā samyagvadane ghaṭayoradhaḥ |
adhastādrasakumbhasya jvālayettīvrapāvakam ||
itarasmin ghaṭe toyaṃ prakṣipetsvāduśītalam |
tiryakpātanametaddhi vārtikairabhidhīyate | (ra.ra.sa.9/10-12)
A large mud pot is taken and a tube is connected to its neck. Another small vessel is connected with the tube and kept just above the level of the bottom large pot. Mercury should be placed at the bottom of the larger pot and water is filled in the smaller pot. Mouth of both pots should be closed with lids and plastered with mud and rag. Larger vessels are subjected to heating. This is used for mercury distillation.
In this method, Parada is subjected to three types of Patana process by Parada yantra. This set f three instruments is called as 'Trividha Patana Yantra.'
Bhudhara yantra
वालुकागूढसर्वाङ्गा गर्ते मूषां रसान्विताम् ।
दीप्तोपलैः संवृणुयाद्यंत्रं तद्भूधराह्वयम् ॥
vālukāgūḍhasarvāṅgā garte mūṣāṃ rasānvitām |
dīptopalaiḥ saṃvṛṇuyādyaṃtraṃ tadbhūdharāhvayam ||
First Parada and certain herbs are taken inside a Musha (crucible). It's closed with a lid and sealed. A pit is dug on the ground. It is half filled with sand then, the crucible is placed on it, and the pit is filled up with sand. Cow dung cakes are placed over the sand and subjected to fire. Thus Parada undergoes heat processing. Such a Yantra is called the Bhudhara Yantra.
Patala Yantra
भूमौ हस्तमिदं निम्नं विदध्याद् गर्तमुत्तमम् ।
तस्मिन् पातं निधायाथ् तद्रूपं पात्रमन्यकम् ॥
आददीत ततस्तस्मिन्नौषधानि निधापयेत् ।
आस्यमस्य शरावेण छिद्र गर्भेण रोधयेत् ॥
पात्रमेतत्तु गर्त्तस्थे पात्रे यत्नेन विन्यसेत् ।
विदध्यादनयोर्यत्नात् सुदृढं सन्धिबन्धनम् ॥
मृदासंपूर्य गर्तं तु वन्हिं दद्याद् प्रयोगवित् ।
स्वांगशीतं ततो ज्ञात्वा रसतंत्र विचक्षणः ॥
उपपरिस्थन्तु वै पात्रं शनैः समवतारयेत् ।
अधः पात्र गतं तैलं गृह्णीयात्तु विधानतः ॥
एतद् बुधैः समाख्यातं यंत्रं पाताल संज्ञकम् ।
आहर्त्तुं गन्धकादीनां तैलमेतत्प्रयुज्यते ॥ (र.त.४/४७-५२)
bhūmau hastamidaṃ nimnaṃ vidadhyād gartamuttamam |
tasmin pātaṃ nidhāyāth tadrūpaṃ pātramanyakam ||
ādadīta tatastasminnauṣadhāni nidhāpayet |
āsyamasya śarāveṇa chidra garbheṇa rodhayet ||
pātrametattu garttasthe pātre yatnena vinyaset |
vidadhyādanayoryatnāt sudṛḍhaṃ sandhibandhanam ||
mṛdāsaṃpūrya gartaṃ tu vanhiṃ dadyād prayogavit |
svāṃgaśītaṃ tato jñātvā rasataṃtra vicakṣaṇaḥ ||
upaparisthantu vai pātraṃ śanaiḥ samavatārayet |
adhaḥ pātra gataṃ tailaṃ gṛhṇīyāttu vidhānataḥ ||
etad budhaiḥ samākhyātaṃ yaṃtraṃ pātāla saṃjñakam |
āharttuṃ gandhakādīnāṃ tailametatprayujyate || (ra.ta.4/47-52)
It is used to extract the oil from the coconut shell, Bhallataka etc. A pit of one Hasta is dug in the ground and a vessel is placed in it. Another similar sized vessel is taken, filled with the substance from which the oil is to be extracted. A mesh is fixed into the mouth of this vessel and it is placed upside down over the first vessel and the joint is sealed. The void inside the pit is filled up with sand and cow dung cakes are placed over the upper vessel and fire is lit. After self cooling, the two vessels are slowly seperated and the oil is seen collected in the lower vessel. Here Oil from the substance is collected in the vessel kept inside the pit in the ground. SO the name, 'Patala' Yantra.
Khalwa yantra (mortar and pestle)
The round shaped vessel made of mud or iron, and a long handled mortar used to crush the things and mix powders etc. Nowadays, mortar and pestle are made out of porcelain, glass, iron or stainless steel. Khalwa of stone is usually made from a particular type of stone called 'Sange Yashab', which will not be powdered on rubbing hard.
While doing bhavana of Ratnas (precious stones) or their pistis, only those Khalwas which will not be powdered should be taken. In Rajasthan a special type of stone called 'Tamda' stone is used for all purposes. For the purpose of Parada processing, iron Khalwa is used. Porcelain Khalwas are used while triturating sour or kshara substances. The pestle should be lengthy such that it allows easy mortar movement. The Khalwa of 10-12 inches is considered good. To decrease the size of the powders, boat shaped Khalwa is considered best. To triturate a small quantity of substance, round shaped Khalwa is preferred. The mortar should have smooth surface, a good length. Nowadays electrically run khalwas are also used.
In view of Rasashastra procedures, there are two types of Khalwas.
Boat shaped Khalwa
Round shaped Khalwa
Boat shaped Khalwa:
Measurements:
Height – 7 Angula
Length – 16 Angula
The inner width – 12 Angula
Thickness of the wall – 2 Angula
Length of mortar – 12 Angula.
Round shaped khalwa:
Inner width – 12 Angula
Depth – 4 Angula
It should be made of very smooth surfaced stone. The mortar also should have a smooth surface and its handle should have a prominence at its end so that it becomes easy to hold. It is useful in triturating a small quantity of substance.
Apart from the above two types of Khalwa yantras, Tapta Khalwa is also used in many contexts of Rasashastra.
Tapta Khalwa (heated Khalwa)
Measurements:
Width – 9 Angula
Inner width – 6 Angula (implies the thickness of wall is 3 inches)
Length of the mortar – 8 Angula
a pit equal to the size of the khalwa is dug and is filled with husk of grains or sheep putting. Fire is lit, Khalwa is kept over it and trituration is done while the Khalwa is hot. The heat assists in easy disintegration of substance into small particles, so helps in easy mixing and easy disintegration.
Kacchapa yantra
जलपूर्णपात्रमध्ये दत्वा घटखर्परं सुविस्तीर्णम् ।
तदुपरि बिडमध्यगतः स्थाप्यः सूतः कृतः कोष्ठ्याम् ॥
लघुलोहकटोरिकया कृतपटमृत्सन्धिलेपयाऽऽच्छाद्य ।
पूर्वोक्तघटखर्परमध्येऽङ्गारैः खदिरकोलभवैः ॥
स्वेदनतो मर्दनतः कच्छपयन्त्रस्थितो रसो जरति ।
अग्निबलेनैव ततो गर्भेम् द्रवन्ति सर्वसत्वानि ॥ (र.र.स.९/१३-१५)
jalapūrṇapātramadhye datvā ghaṭakharparaṃ suvistīrṇam |
tadupari biḍamadhyagataḥ sthāpyaḥ sūtaḥ kṛtaḥ koṣṭhyām ||
laghulohakaṭorikayā kṛtapaṭamṛtsandhilepayā"cchādya |
pūrvoktaghaṭakharparamadhye'ṅgāraiḥ khadirakolabhavaiḥ ||
svedanato mardanataḥ kacchapayantrasthito raso jarati |
agnibalenaiva tato garbhem dravanti sarvasatvāni || (ra.ra.sa.9/13-15)
A big mud tank is made with 15-20 Angula deep and width. Water is filled upto half of the tank. A three legged stand is put in it. Over it, a mud vessel is kept, so that its lower surface is in contact of water. In this vessel, the crucible containing Parada and Gandhaka is kept.It is covered with a small mud lid and the joint is firmly sealed. Over this lid, coal or cow dung cakes are put and ignited. After self cooling, the inner substance is collected. This is called as kacchapa yantra. This is useful in Gandhaka jarana.
Ulookhala Ulukhala Yantra
It is used in triturition. It usually is made of wood or iron. It is also called Kuttanaka Khalwa.
Loha Ulookhala Yantra (made of iron):
Length – 16 Angula
Width – 10 Angula
Inner depth – 13 Angula
Mortar – 20 Angula (made of iron)
Use: To pound minerals and herbs.
Based on utility, it can be of different sizes and shapes. One end of the mortar can be rounded and the other may be flat.
Kashteeya Ulookhala yantra (wooden):
It is usually used by farmers to pound and dehusk grains. The lower part of the mortar is fitted with an iron plate. It is made preferably of Khadira or Baboola.
It is of two types –
Run by hands
Run by foot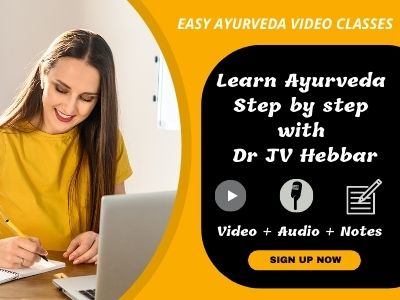 The feet run Ulookhala Yantra is mainly used for dehusking the grains.
Nowadays electrically run Ulookhala yantra is also in use.