Ayurveda therapeutics include medicines prepared out of herbs, minerals and animal products. Deer antler is one among the animal products which is commonly used in the treatment of heart diseases, asthma, heartburn, gastric pain, abdominal colic etc.
Introduction
Deer antler or Mrigashringa – as name suggests it is the horn of an animal called Krishna mriga. The horn is usually branched and big in size. Mrigashringa is one of the Sudha varga dravyas. In Ayurveda, the first reference of Mrigashringa is found in Astanga Hridaya.
Mrigashringa is composed of Calcium and Phosphorus and other organic elements.
Chemical formula – Calcium phosphate – Ca3(PO4)2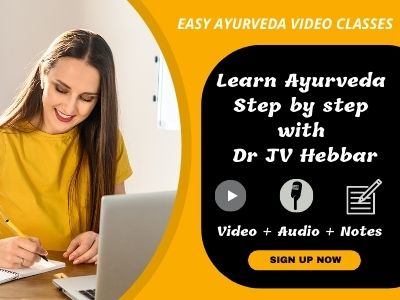 Synonyms of Mrigashringa
मृगश्रृड्गं त्‌वेणश्रृड्गं तथा मृगविषाणकम् ।
हरिणश्रृड्गकञ्चैव समाख्यातं भिषग्वरैः ॥ (र.त.१२/१०३)
mṛgaśrṛḍgaṃ t‌veṇaśrṛḍgaṃ tathā mṛgaviṣāṇakam |
hariṇaśrṛḍgakañcaiva samākhyātaṃ bhiṣagvaraiḥ || (ra.ta.12/103)
Synonyms: Mrugashringa, Enashringa, Mrugavishanaka, Harinashringa, Vishana, Mrigavishana, Shringa,
Grahya svaroopa (Admissible characteristics)
कीटानुपहतं दीर्घं भाराढ्यं सुदृढं तथा ।
अनेकश्रृड्गसंयुक्तं मृगश्रृड्गं वरं मतम् ॥ (र.त.१२/१०४)
kīṭānupahataṃ dīrghaṃ bhārāḍhyaṃ sudṛḍhaṃ tathā |
anekaśrṛḍgasaṃyuktaṃ mṛgaśrṛḍgaṃ varaṃ matam || (ra.ta.12/104)
Mrigashringa which is not infested with worms, which is long, heavy, strong and having multiple branches, is said to be good and admissible.
Shodhana of Mrigashringa
Mrigashringa should be cut into pieces, tied into a bundle in cloth (pottali) and subjected to swedana process with buttermilk or sour gruel (Amla khanji) for three days, every day the used liquid must be replaced. By this process Mrigashringa gets purified. (Rasa prakashika)
Marana of Mrigashringa
मृगश्रृड्गं समादाय करपत्रेण कर्तयेत् ।
खण्डशः कारयित्वा च त्वड्गाराग्नौ दहेत्ततः ॥
सुदग्धञ्चाथ विज्ञाय खल्वे सञ्चूर्णयेग्भिषक् ।
रविदुग्धेन सम्पेष्य चक्रिकाः कारयेत्ततः ॥
शरावसम्पुटान्तःस्थं पुटेत्तीव्राग्निना भिषक् ।
त्रिवारं पुटनादेणविषाणां मृतिमाप्नुयात् ॥ (र.त.१२/१०५ – १०७)
mṛgaśrṛḍgaṃ samādāya karapatreṇa kartayet |
khaṇḍaśaḥ kārayitvā ca tvaḍgārāgnau dahettataḥ ||
sudagdhañcātha vijñāya khalve sañcūrṇayegbhiṣak |
ravidugdhena sampeṣya cakrikāḥ kārayettataḥ ||
śarāvasampuṭāntaḥsthaṃ puṭettīvrāgninā bhiṣak |
trivāraṃ puṭanādeṇaviṣāṇāṃ mṛtimāpnuyāt || (ra.ta.12/105 – 107)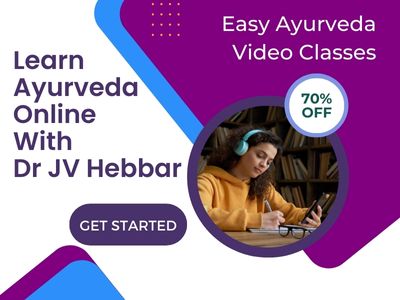 Mrigashringa is cut into small pieces, burnt in open air. After cooling it should be made into fine powder using a mortar. Then it should be ground with latex of Calotropis gigantea (Arka ksheera) and chakrikas (discs) are prepared. After drying discs should be sealed in mud saucers and subjected to Sharava puta for 3 times. Grinding with arka ksheera is repeated each time. Finally white colored Mrigashringa bhasma is obtained.
Properties of Mrigashringa
मृगश्रृङ्गसमुद्भता विभूतिर्गव्यसर्पिषा ।
विनाशयेत् क्षणादेव हृच्छूलमतिदारुणम् ॥
हरिणविषाणसमुत्था भूतिः क्षौद्रेण रक्तिमिता ।
अपहरतीह निकामं हृच्छूलं पार्श्वशूलञ्च ॥ (र.त.१२/१०८, १०९)
mṛgaśrṛṅgasamudbhatā vibhūtirgavyasarpiṣā |
vināśayet kṣaṇādeva hṛcchūlamatidāruṇam |
hariṇaviṣāṇasamutthā bhūtiḥ kṣaudreṇa raktimitā |
apaharatīha nikāmaṃ hṛcchūlaṃ pārśvaśūlañca || (ra.ta.12/108, 109)

Intake of Mrigashringa bhasma along with cow ghee, cures severe pain in the region of heart instantly.
Intake of 1 ratti (125 mg) Mrigashring bhasma along with honey, cures pain in the region of heart and flanks.
Dosage of Mrigashring
1 – 2 ratti (125 – 250 mg) in divided doses per day
Anupana
Cow ghee, honey
Important Medicines
Jvarankusha rasa
Trinetra rasa
Kandarpasundara rasa
Manasamitra vataka
Gorochanadi gulika
Vernacular names
Sanskrit – Mriga shringa
Hindi – Hiran ke sing
Gujarati – Haran na singda
Malyalam – Maan kombu
Kannada – Jinke kombu
Tulu – Jinkeda kombu
Marathi – Haran sing
English – Deer antler
Research