This is the part 2 of an incredible real life story of transformation of Mr Ramdas Pai. If you have directly come here, please read the first part here
My Remedies – Mr Ramdas Pai.
Sadhu of Badrinath looked at my Leprosy affected hands and foot for a while, then laughed and said
Lets start with Basics
He briefed about the right food and lifestyle for my Prakriti and suggested a cleansing routine and diet.
My daily routine started with cleaning the mouth. Swishing with water and a pinch of salt 2 to 3 times. Then taking a few drops of ghee (approximately quarter teaspoon) on tongue and smear inside the mouth and swish again with water for 2 to 3 minutes. Spit out everything and wash mouth with water 2 to 3 times.
Remember to spit out completely after every swish. Then tongue scrapping. I used mango / banyan / neem twig or leaf as tongue scrapper and toothbrush. Midrib of leaf or tender twig as scrapper and  rolled leaf or piece of twig served as toothbrush.  I never used Branded Toothpaste or Brush since then.  Swishing and gargling  followed by sipping a few cups of water. I used to feel fresh for hours after this routine. This also regulated my bowels and digestion.
Searching for right food I moved to Haridwar where I luckily found an Ashram where Kichadi was served as Prasad. Another Ashram offered butter milk with ginger / jeera (cumin) and coriander leaf added to it. This healthy drink is still my favourite after lunch. Soaking the foot in river Ganga helped in healing the wounds naturally. Ash of burnt neem leaves helped in drying up ulcers. Thus I recovered from after effects of Leprosy and other problems like indigestion, insomnia, body pain, fatigue and chronic ulcers on hand and foot.
My 40 year old addiction for Coffee disappeared within 2 months of starting cleansing routine. Started enjoying simple Kichadi as Breakfast, Lunch and Dinner (before 7pm) in place of oily snacks and spicy meals. Bhajan and Satsang programs helped in washing away the unwanted thoughts and calming the mind for a sound sleep.
Once on the way to famous Mansa Devi Temple, I met another Sadhu who taught me some simple Yoga Kriyas which slowly enhanced Energy level and feeling of well-being.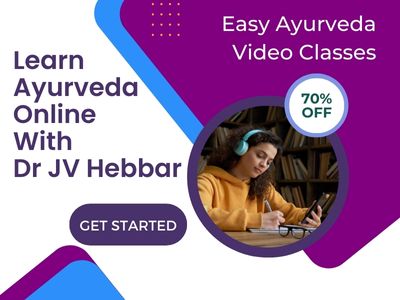 My eyesight improved in a Year and I was able to read News Papers and books without glasses.
Since then I spent much time in the library reading articles and books on healthcare and learned a lot on how to live healthy. Even today I apply Ayurveda and Yoga in my day to day life. These days I follow a simple cleansing routine. Instead of Ghee I use Coconut Oil to swish which suits my Prakriti. I still use Mango leaf, which is plenty where I live these days, as Scrapper and Toothbrush. I take simple breakfast, lunch and light dinner according to my Prikrati and Seasonal changes. I dont depend on Antibiotics or Sedative these days.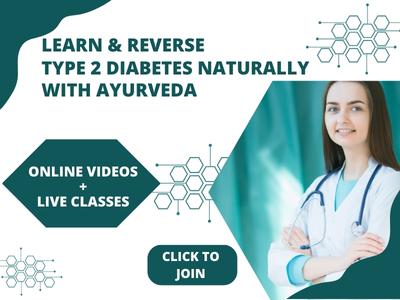 After failed in getting a job due to social stigma about leprosy and my non schooling background, Now I am voluntarily serving the Leprosy affected persons who are separated from their families and the society. I am comfortable with them as I am familiar with the suffering, pain, desperation and exhaustion of the Leprosy affected for more than 30 years.
Thanks to Ayurveda and Yoga and the kind Sadhus who gifted me a Healthy and Happy Life again.
Mr Ramdas Pai
email id- [email protected]