Article by Dr. Mahesh Annapure M.Sc., D. N., M.D. (A.M.)
Wheatgrass powder or juice intake is the preferred medicine of choice for many Naturopathy practitioners. It is due to many basic components and trace elements with immense healing capacity. Legendary Ex Indian Cricketer Rahul Dravid used to have it regularly for energy and health.
History
History of wheat grass therapy:
Dr. Ann Wigmore was born in 1910 at Lithuania. She had lot of health issues in her childhood. Her grandmother had sound knowledge on herbal remedies. During world war I, she used to cure many patients with herbs and grass. Dr. Ann Wigmore also gained knowledge about herbal medicines from her grand mother.
Dr. Ann Wigmore in 1958 founded Hippocrates Health Institute. She was known as a pioneer in Wheat Grass Therapy. Her personal health in her old age was a proof of the magic benefits of Wheat Grass. She came to India on request from former Prime Minister of India, Mr. Morarji Desai who was also a fan of Wheat Grass. She was 70 year old by then. With the expert team of doctors from Bombay hospital, Mumbai, she practiced Wheat Grass treatment on a many patients.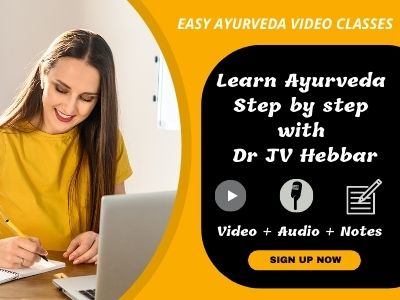 Components, benefits
Components of Wheat Grass & its benefits
The main components found in the Wheat Grass are-
Vitamins :- A, B, C, & E.
Proteins and Amino Acids.
Enzymes
Minerals – Calcium, Iron, Sodium, Potassium, Magnesium, Zinc & Selenium.
Chlorophyll
Unknown Antioxidants and residue.
The benefits of each components are –
Vitamin A :- It is useful for healthy eyes and skin. It cures night blindness. It protects kidneys from stone formation. It also protect from recurrence of infections of ear, nose and throat. Also beneficial for dry hairs, wrinkles on skin, dark circles around the eyes.
Vitamin B :- Useful in the disorders of nervous and digestive system. Useful in appetites, beriberi, mouth infection, aging, mental health, insomnia, the Litriel from B- 17 helps in healing of wounds.
Vitamin C :- Useful for the health of teeth, gums. Increases immunity, natural antibiotic, sex disorders, healing of wounds.
Vitamin E :- Useful for activation of regeneration system. Useful in problems of potency, abortion. It metabolizes lipids and provide energy, promotes sperm formation. Useful in degenerative diseases like sugar, cancer, heart diseases.
Wheat Grass minerals : –
Minerals are useful for the muscles, cells. It maintains Acid –
Base balance. Uses of Wheat Grass minerals are-
Calcium – Useful for health of bones,for bone density in old age,helps growth of children. Useful in case of edema, bleeding disorders, blood circulation, disquiet, varicose veins etc.
Iron :- Useful in treating anemia, particularly in pregnancy, tiredness, sweating, puffing, laziness, sleeplessness.
Sodium :-Useful in digestion and body purification, acid- base balance, kidney stone inhibition.
Potassium :- Useful in sleeplessness, high blood pressure, loss of memory, weakness, fearing, willingness of suicide, sex disorder, beauty problems, and aging.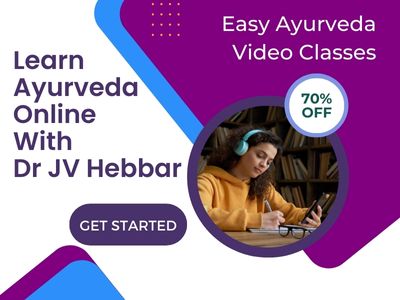 Magnesium :- It keeps intestine and its muscles healthy, useful in hepatitis, late month cycle, dysentery, weakness of mind, teeth ache, smelling of stool, cold, indigestion.
Zinc :- It provides healthy hairs and prostate gland
Selenium:- Useful in various kinds of cancer.
Wheat Grass Enzymes :-There are various kinds of enzymes, they are useful in various ways. It is a catalyst, it activates the functioning of the different parts of the body. Due to its efficiency, body seems weak.
Wheat Grass proteins and amino acids :-
Proteins are important food ingredients. Generation of body cells, and growth of body depends on proteins. Amino acids, plasma, hormones are formed. Muscle growth and power depends on protein.
Beside these there are also some of unknown factors found in the Wheat Grass which are useful for human body.
Wheat Grass Chlorophyll :-
It is a main component and occupies 70 % of the Wheat Grass. The researchers of Wheat Grass assume that the Wheat Grass chlorophyll has the power of sun. the Hemein from the hemoglobin and chlorophyll has many similarities. So why the Wheat Grass chlorophyll is also called as a blood of grass.
Dr. Ann Wigmore said " When freshly made into a drink (fresh wheatgrass juice, chlorophyll contains synthesized sunshine, plus the electric current necessary for the revitalization of the body. Chlorophyll can protect us from carcinogens like no other food or medicine can, it acts to strengthen the cells, detoxify the liver and blood stream and chemically neutralize the polluting elements themselves."
Wheatgrass possesses antibacterial activity. it destroys the germs, it is also useful in tuberculosis and intestinal disorders. It protects body from radiations, smoke of cigarette and vehicles.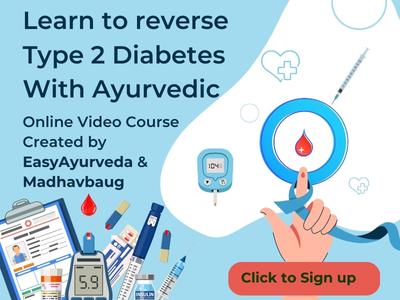 Noble prize winner for the research on RBCs of blood, Dr. Hans Fischer (German scientist in organic chemistry & Medicines) proved that there are more similarities in human blood and plant chlorophyll. Dr. Hans and Dr. Latner in an experiment found out that Wheat Grass chlorophyll increases the RBCs in animals.
Dr. Burcher says that chlorophyll is a concentrated sun power and regulates functions of heart, intestine, kidneys, lungs. It is also useful in stomach ulcer, blood purifier and antibacterial.
The scientists Dr. Marisita & Dr. Cono Hota says that chlorophyll is a good germicide and body deodorant. In his book "Chlorophyll – Natures Green Magic" he says- for pyorrhea, mouth dour, anemia, asthma, indigestion, acidity, joint pains may be cured by Wheat Grass chlorophyll.
As per the concept of Naturopathy, reason behind each and every disease or disorder is assumed due to the highly accumulated toxins inside the body. It due to the uncontrolled diet, lack of natural foods, fresh air, polluted water, pollutants, lack of exercise, mental stress, uncontrolled intake of pharmaceuticals, etc. Our body naturally expel out these toxicants but when it goes beyond the limits, then there is no best way than Wheat Grass.
Research
Research on wheatgrass:
The Anti-Microbial Properties of Triticum aestivum (Wheat Grass) Extract
Wheat grass, one of the members of Poaceae family, has been considered for very efficient therapeutic drugs. Current study was aimed at evaluation of antimicrobial properties of wheat grass extracts. The 7th., 14th., and 21st. day wheat grass extracts of five different solvents (water, ethanol, methanol, ethyl acetate and hexane) were assayed for antimicrobial activity using turbidity tests. All these extracts showed antibacterial activity against seven food borne pathogens. Amongst them hexane extracts from 7th day old wheat grass showed maximum antibacterial activity especially more against Yersinia enterocolitica and Listeria monocytogenes. The HPLC purified extract was observed to create pores on the cell wall of the bacterial cells as observed under Scanning Electron Microscope and also influenced flattening and shrinkage of bacterial cells indicating probable effect on the membrane of the pathogenic bacteria.
Athul Sundaresan, Arul Selvi and H.K. Manonmani Food Protectants and Infestation Control Department, CSIR- Central Food Technological Research Institute, Mysore-570 020, India
International Journal of Biotechnology for Wellness Industries, 2015, 4, 84-91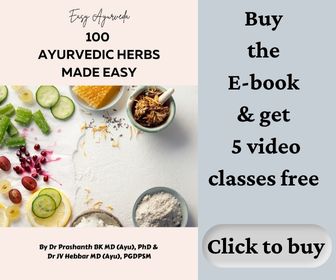 Interaction with medicines, supplements
Can this be used while taking Homeopathic medicine?
Yes. This product does not react with homeopathic medicine.
Can this medicine be continued while taking supplements like multivitamin tablets, Omega 3 fatty acids etc?
Yes. Generally, this product goes well with most of the dietary supplements. However, if you are taking more than one product per day, please consult your doctor for an opinion.
With western medicines
Seek your doctor's advice if you are taking this product along with other western (allopathic / modern) medicines. Some Ayurvedic herbs can interact with modern medicine.
If both Ayurvedic and allopathic medicines are advised together, then it is best to take Allopathic medicine first, wait for 30 minutes and then take the Ayurvedic medicine.
Dose
How to make and take fresh wheatgrass juice?
If you have fresh wheatgrass, then take 25 – 30 grams (one ounce) of it.
Add a little water,
Crush it in a mortar till it becomes watery paste.
Filter it and the obtained – 20 – 30 ml of juice is the dose per person for single serve. It can be taken in the morning and at night.
How to take wheat grass powder?
Take 2 grams (half a teaspoon) of wheat grass powder in a cup. Add half a cup of water, mix well. You can take this mix as it is or add ice and vegetable juice mix and make a smoothie and consume once or twice a day.
How to prepare wheatgrass powder?
You can directly buy it from the market.
Or you can collect wheatgrass afresh, dry it under Shade or in a drier. Grind and store it in an airtight container.
You can use thus prepared powder for up to six months time.
Related article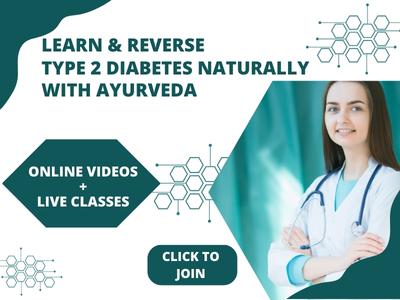 Dr. Mahesh Annapure
M.Sc., D. N., M.D. (A.M.)
Address:- 303, Chintamani Park, Shashtrinagar,
Bhawsar Chowk, Nanded. 431605
Maharashtra
EMail:- [email protected]