Pareesha – Thespesia populnea (Linn) Soland ex corr is also called Indian Tulips tree. Its bark is astringent and is used in treating nasal bleeding, for vaginal douche etc.
Family- Malvaceae ( Karpasa kula)
Vernacular names
Names in different languages:
Hindi name- Parasapeepala
English name- Portia tree, Umbrella tree, Indian Tulip tree, Pacific Rosewood, Seaside Mahoe
Telugu name- Ganga ravi chettu
Tamil name – Puravasu பூவரசு
Kannada name – Bugari mara
Sinhalese name – Suriya
Malay name – Bebaru, Baru baru
Malayalam name – Poovarasu പൂവരശ്‌
Bengali name – Pakur
Sanskrit Synonyms
Gardabhanda – Its fruits resembling the testis of donkey
Pareesha
Kapitana – Fruits colour resembles that of monkeys skin colour
Kamandalu
Kandarala – Roots of Parisha goes very deep in to the soil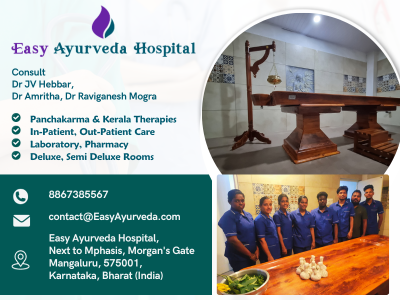 Classical categorization
It is grouped under Panchavalkala – group of five astringent barks
Charaka – Mutra Sangrahaneeya – useful in urinary tract disorders
Distribution
Usually found in coastal parts of India.
Chemical composition
Thespesia populnea chemical composition:
Gossypol, Populneol, Calycopterin, Thespesone, Thespone
(Reference: Illustrated Dravyaguna VIjnana, Vol. II, by Dr JLN Shastry)
Medicinal properties
Portia tree – medicinal Properties:
Rasa (taste) – Kashaya (astringent), (fruit- Amla – sour)
Guna (qualities) – Laghu – light to digest , Snigdha – unctuous, oily
Vipaka- Katu – Undergoes pungent taste conversion after digestion
Veerya – Sheeta – Coolant
Effect on Tridosha: balances Kapha and Pitta Dosha
Pharmacological actions – Wound healing, Anti inflammatory, Analgesic, Anti oxident
Part used, dosage
Part used- Stem bark
Dosage- Decoction 50-100 ml; powder 3-6 g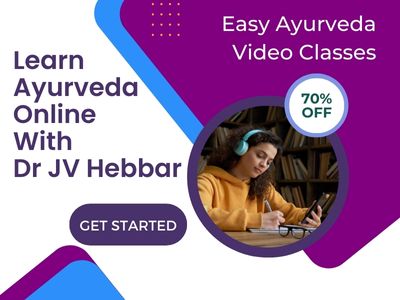 Sanskrit verse
Uses
Portia tree – Thespesia populnea uses:
Portia tree fruits are sweet and sour in taste,
Durjara – hard to digest,
Snigdha – unctuous, oily
Shukraprada – Shukrala – improves sperm and semen quantity and quality
Krumiprada – may cause intestinal worms
Kaphaprada – increases Kapha Dosha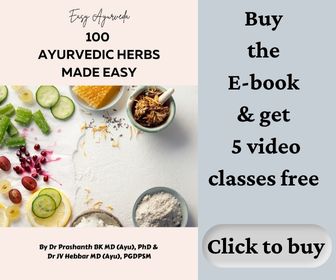 Root, bark indications
Root and bark of the Indian tulip tree is astringent in taste.
Root and barks are indicated in –
Prameha – Urinary tract disorders, diabetes
Asra – blood disorders such as abscess, skin disorders, bleeding disorders such as menorrhagia, nasal bleeding etc.
Kushta – skin diseases
Yonigada – Vaginal infection, excessive bleeding, uterine disorders
Vrana – Ulcers, wounds
It reduces excess body heat, burning sensation, useful in bleeding disorders, also useful in diabetes and obesity management.
Its bark decoction is used to cleanse wounds, to clear out slough and to heal faster. It is also as Vaginal douche, in case of infections.
External application
Its bark / root paste is applied externally to treat tinea infection
Interaction with medicines, supplements
Can this be used while taking Homeopathic medicine?
Yes. This product does not react with homeopathic medicine.
Can this medicine be continued while taking supplements like multivitamin tablets, Omega 3 fatty acids etc?
Yes. Generally, this product goes well with most dietary supplements. However, if you are taking more than one product per day, please consult your doctor for an opinion.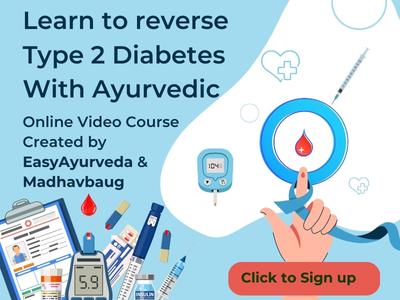 With western medicines
Seek your doctor's advice if you are taking this product along with other western (allopathic / modern) medicines. Some Ayurvedic herbs can interact with modern medicine.
If both Ayurvedic and allopathic medicines are advised together, then it is best to take Allopathic medicine first, wait for 30 minutes and then take the Ayurvedic medicine.
Research
Antidiabetic and antihyperlipidemic effects of Thespesia populnea fruit pulp
Anti psoriatic activity
Ayurvedic medicines
Ayurvedic medicines with Parisha as ingredient:
Mutra Sangrahaneeya Kwatha
Morphology
Small tree
Leaves – Simple, ovate – cordate accuminate, reticulate veined
Flowers – Yellow in colour
Fruits – Capsules, globose
Substitute
Sirisha (Albizia lebbeck)
Sthanika Karma (Systemic Action)
Externally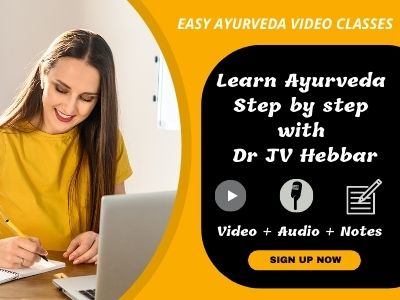 Anti-inflammatory, helps for easy fracture healing, indicated in skin disorders with associated itching
Internal administration-
Digestive system – Absorbent. Indicated in Diarrhea and in Hemorrhoids.
Circulatory system – Indicated in bleeding disorders
Excretory system – reduces urine output. It is indicated in diabetes.
Reproductive system – Indicated in leucorrhea and female genital disorders
Tvak – Indicated in skin disorders
Tapakrama – Relieve burning sensation,
Satmikarana – Ant poisonous and is indicated in medodosha janya rogas (Obesity )